Hosted by Lani Peterson, Wally Scott, Heather Forest, and Cheryl Cofield, with Libby Tipton.
HSA explores and promotes the use of storytelling in healing. We share experiences and skills to increase our own knowledge of stories and how best to use them to inform, nurture, inspire and heal, both organizations and individuals. We strive to reach beyond our storytelling community to engage all those in other service professions who can see the benefit of story as a vehicle for healing.
This workshop presents a storytelling collaborative, using story and internet technology, to meet the need of its membership for a safe, available, caring listening post. Through weekly online gatherings, we shared stories/reflections of our experiences. We will share basic principles, underlying planning & structure, and unfolding processes. Those attending will better understand how to utilize technology and experience story as a healing art form.
*During this session, the recording was temporarily suspended to allow attendees a safe space in which to share and connect.
If You Would Like To View This Video You May Purchase Access In The Digital Library. If You Have Already Purchased Access And Are Having Difficulties Viewing The Content, Please Contact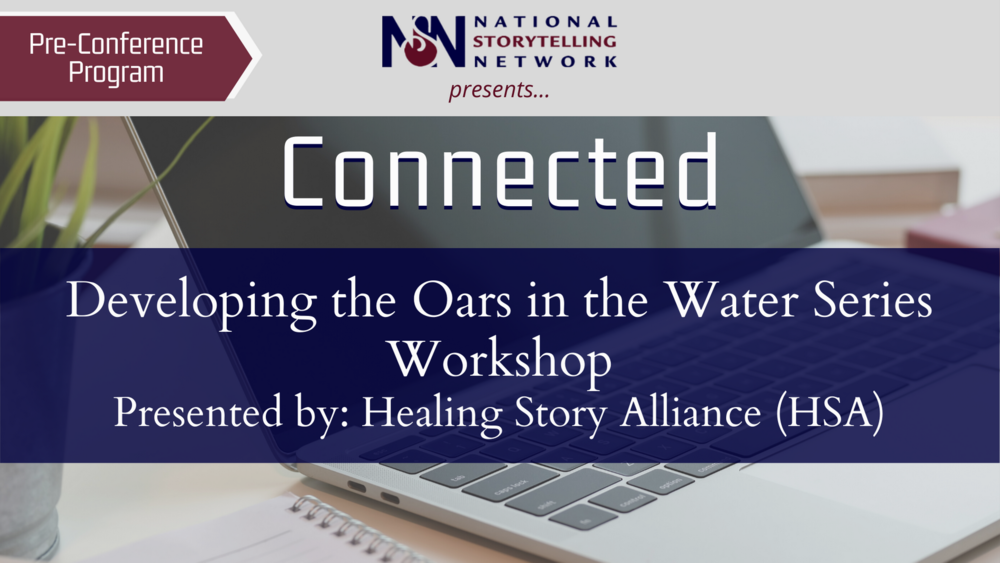 Presenters:
Lani Peterson
Wally Scott
Heather Forest
Cheryl Cofield
Libby Tipton (ASL Interpretation)