told by Sandy Oglesby
click to listen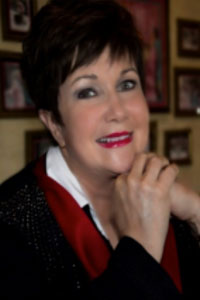 Have you ever heard your phone ring at 3:00am in the morning and hated to pick up the phone thinking something awful must have happened to someone you love? This is "that" story.
It was such a huge honor to tell at the NSN Conference. What I loved most about it was the tremendous support that I felt from the audience. There is nothing better than telling to your peers. Their openness and gracious spirits made me feel like I was telling to dozens of my "best friends".
About Sandy
Sandy Oglesby grew up in the Arizona desert, and is still enthralled with the plants, animals, and the diversity of people that live there. A graduate of the South Mountain Storytelling Institute, she has honed her storytelling craft as an Arizona tour guide, Elderhostel instructor, keynote speaker and early childhood educator. She conducts workshops and in-service seminars for museums, libraries, and schools, helping them "connect through story". Sandy tells stories and has conducted workshops across the nation and throughout Europe, expounding the benefits oral literacy, self-esteem and cultural diversity.
Sandy's first children's book has just been published: You Are Special Just The Way You Are. It is available in soft cover, hard back, and Kindle through my website StorytellerSandy.com or at Amazon.
Contact Sandy
Website: www.sandytells.com
Email:
Podcast: Play in new window | Download