by Sue Black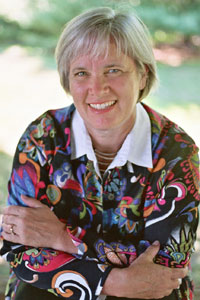 After a recent storytelling program for bullying prevention, a boy broke out of the line exiting the school gym, ran up to me with a smile, and said, "Mrs. Black, thank you! Maybe this will make a difference! Maybe kids will stop picking on me now." Then he adjusted the oversized glasses lying crooked across his nose and ran back to his place in line.
Yes, our stories can make a difference. They can be valuable, memorable tools in bullying prevention. Stories can be used to start a conversation or move the existing conversation forward. Our stories' characters can be a touchstone for future discussions.
As storytellers and teaching artists we can develop stories that highlight bullying prevention strategies – folktales and true stories that focus on:
Tolerance
Empathy
Inclusion
Working together to solve a problem
Celebrating our unique selves
Bystanders who do the right thing
But be sure to know before you go:
Effective bullying prevention is long-term, consistent, and integrates the committed efforts of individuals, classrooms, schools, communities, and parents. We can be part of that community commitment – but know that our single storytelling program will not solve the problem.
So consider asking these questions when you receive a call for a storytelling program that focuses on bullying prevention:
What is the corporate, school, or district policy regarding bullying?
What bullying prevention program and accompanying vocabulary is used at this venue?
What can I do to help you?
Ask yourself these questions before you accept the offer:
Have I done enough research and do I have enough experience to know I'm doing more good than harm?
What stories will clearly communicate the message I want my audience to remember?
Is there anything I might suggest and/or leave with my audience to carry the message forward?
Then, present a storytelling program that will be part of the community solution to long-lasting bullying prevention. Know that your focused stories can:
Build community
Confirm community commitment to bullying prevention
Identify and define vocabulary
Let those who are targeted  know they are not alone
Inspire and empower bystanders to act
Teach youth and adult strategies and interventions for bullying prevention
Aid in individual and community healing
As I was packing up after a You and Me – Bully Free storytelling program earlier this year, individual students stopped to talk to me. They couldn't identify what it was, but something in the stories had resonated with them and they were grateful – maybe even hopeful. Some whispered a quiet thank you. Others offered a hug without saying a word. The last to speak to me that day was a 4th grade girl. "I found this today, Mrs. Black. I thought I was so lucky to find a nickel. I want you to have it." Then she held it out to me.
I accepted her lucky nickel. As I slipped it into my pocket I felt very lucky to be in that place, on that day, with those kids, sharing stories I was confident could be part of the solution. As we move forward with stories for bullying prevention, may it be so for all of us.
About Sue

Sue Black is an Olweus certified Bullying Prevention Trainer. She brings energy, enthusiasm, and experience to her unique, well-researched bullying prevention programs. Sue uses stories to communicate and illustrate bullying prevention strategies. She challenges her listeners to become part of the solution in programs that are fun, focused, and fast-paced. Sue's work covers a wide range of venues and audiences – keynotes, conference presentations, teacher training, parent workshops, classroom meetings, and school assemblies.
A storyteller and teaching artist, Sue's telling and writing residencies combine her passion for storytelling with her delight in teaching students and their teachers. It's an awesome combination.
Contact Sue
Bully Prevention Website: www.youandme-bullyfree.com
Storytelling Website: www.sue-black.com