By Kevin Cordi
Have you considered how valuable play is in working with stories? After doing a workshop in Maryland on play and stories, they wanted to continue the good work they started. I wrote these steps so they could consider their work. I share these with you. The best work is when you continue to find partners to engage in the process.
Here are some steps that you might consider as you continue to meet and play with stories.
Basic Tenets:
You are there to play with stories. You are not working for completeness, but instead ways to discover and explore how you might make a story work in places that you determine are 'playable parts.' (This can also be the whole story.) The objective is to take risks with your partner. Explore new directions. You are not working to make your story complete, but instead exploring how your story can change by using play practices.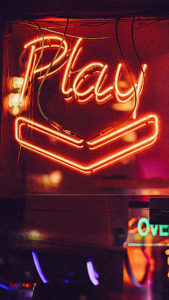 Play is work. However, when you add partners, you also add new voices to the play, the work becomes part of community of deep listeners and responders to your story. The key to real work is to have listeners who can share with you the impact that story or parts of the story had or him or her. We can build from hearing about these impacts.
Be open to new ideas. Sometimes the play direction does not immediately seem clear, but with continual play, new decisions can be made. Let go. Don't worry about correctness, instead concentrate on exploring new directions with your story.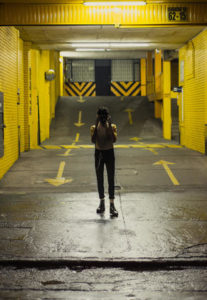 Start with deep listening and from there, play with your story ideas. You must first deeply listen to the needs of your play partner and from this, openly decide to play with ideas or whole stories. Deeply listening only leads to directed play.
Reflect afterwards with your partner on what the play did or did not establish for you. What would you change? What would you extend or keep? Keep a play idea journal that you draw from when you continue play.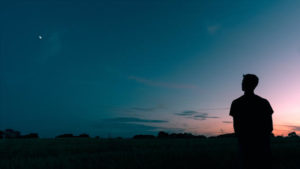 Select a Consistent time and date to meet each week or month. The playful work must be consistent. It develops a deeper community.
If you are a storyteller, I invite you to find a deep listener who can be partner to help you play with your story ideas. If you are guild, open up to playing instead of simply telling your stories. Guilds can be a place where you make time for story making as much as storytelling. If you simply have a story that is not ready yet, consider seeking out someone to listen and share possible impacts that can come from playful suggestions. Most of all, give yourself permission to explore, discover and to play. Once you do, your stories and community will grow. Play on, my friends, play on!
In establish meetings:
Establish a protocol:
Suggestions:
Talk with your deep listener partner about their needs, personal and story needs with the session.
Agree to be open to play.
Start with small intervals and reflections on the play. Work up to longer bouts of play.
We would love to know how you use play with your story process.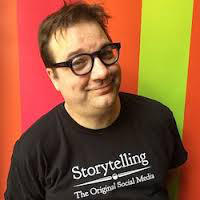 Kevin D. Cordi is the author of Playing with Stories (Parkhurst Brothers, 2014) —Story Crafting for Writers, Teachers, and Other Imaginative Thinkers. He believes play makes real connections in story development. You can find out more at www.kevincordi.com.
Contact Kevin
Telephone: (559) 213-0161
Website: www.kevincordi.com
Email:
Facebook: http://www.facebook.com/kevin.cordi.professional.storyteller
Twitter: http://www.twitter.com/kevincordi
NSN loves publishing items submitted by the storytelling community! If you're interested in writing something for publication on the NSN website, e-newsletter, or Storytelling Magazine please contact the NSN office for more information.
Contact the National Storytelling Network
c/o Woodneath Library
8900 N.E. Flintlock Road
Kansas City, MO 64157
Telephone: (800) 525-4514
Website: https://storynet.org
Email:
Find us on social media!
Facebook: https://www.facebook.com/National-Storytelling-Network-217381542906/
Twitter: https://twitter.com/NSNStorytellers
Instagram: https://www.instagram.com/nationalstorytellingnetwork
YouTube: https://www.youtube.com/channel/UCBedmDdaRi9N-4Hs-QeYNqw