Park Rapids Enterprise   September 26, 2018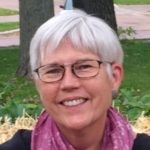 Sue Searing of Minneapolis won the Great American Story Saturday night after regaling the audience with her two original stories.
The theme for the third annual contest was "connecting through storytelling." The live performance was held at Calvary Lutheran Church.
Since moving to Minnesota three years ago, Searing has appeared at many Twin Cities storytelling venues, including First Friday, STORYnado and the Minnesota State Fair. She frequently competes at Story SlamMN! and periodically can be heard on Stay Human, a weekly program on KAXE.
Judges selected the four Great American Story finalists, but the audience chose the winner after an initial round of storytelling by the WonderWeavers duo of Tina Rohde from Eden Prairie and Colleen Shaskin of Minnetonka, Paulette Friday of Alexandria, Rose van der Berg of Bloomington and Searing.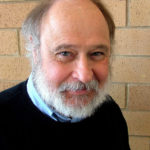 Searing received the $1,000 grand prize. The WonderWeavers won second place and were awarded $500. Friday and Van der Berg each received $250.
Master storyteller Richard Rousseau of St. Paul also engaged the audience as ballots were being counted. He is Minnesota liaison for the National Storytelling Network.
Mike Carroll served as emcee and presented the awards.
The Park Rapids Lakes Area Arts Council sponsored the event with grants from the Northlands Storytelling Network, Itasca-Mantrap Roundup Funds and a a grant from the Region 2 Arts Council funded by an appropriation from the Minnesota State Legislature with money from the State's general fund.
For more information on the Great American Story, go to thegreatamericanstory.org.