Welcome to the registration page for upcoming NSN events. Registration is currently open for events that you see below. If you're looking for an upcoming event that doesn't appear below, registration has not yet opened for that event.
Register for Caught in a Bind | May 15th
Join us for the Caught in a Bind Story Slam hosted by Jamie Brickhouse at 7 pm Central, followed by a fringe performance by Milbre Burch at 9 pm Central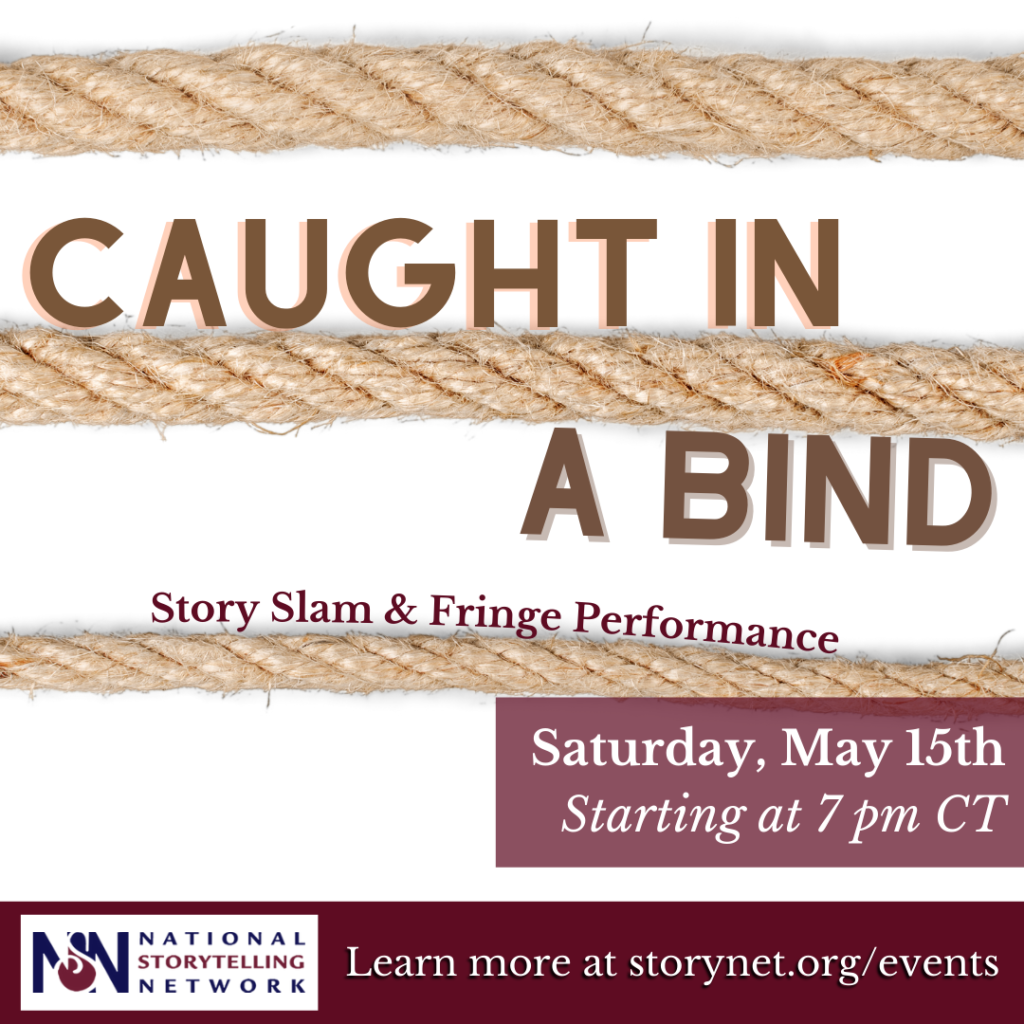 Register for Amplify | June 12th
Coming Soon
Register for NSN's Connected Virtual Conference & Festival | July 21st – 25th
Coming Soon
Register for Hot | August 21st
Coming Soon
Register for Schooled | September 18th
Coming Soon
Register for Spooked | October 22nd-24th
Coming Soon
Register for Stuffing | November 13th
Coming Soon
Register for Light | December 11th
Coming Soon
Cancellation Policy:
If you need to cancel your registration, we must have your request in writing. Written notices of cancellation may be sent via email to events@storynet.org.
Refunds will be processed in the same manner as the original payment: if paid by credit card, the refund will be issued to the card on record; payments made by check will be refunded as a check.