by Jane Stenson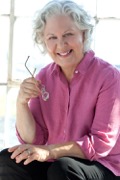 How often we tell ourselves that the stories we live by and tell, define who we are…I believe that! I also believe that the tools we use or avoid, embrace or discard define who we are as much as those stories. If I tell a folktale, the accumulated wisdom of the culture shines through…if I see/hold an object/tool – an artifact – the accumulated thoughts and courage of thousands of people shines through. Our tools and our art are our humanity…and our tools are stories of triumph, courage and creation, of optimism, adaptation, and hope.
SO, I began looking at folktales with a new understanding that the science is embedded in the tale – it's there – and it can be brought forward to show the tale's relevance in today's world, a seemingly more technological world, without losing any of the tale's meaning…and without the linear use of the scientific method or the engineering process. The world is AWESOME! Scientific advances are AWESOME! I mean, you can't make these things up!
AND then I decided to write another book with my pals Sherry Norfolk and Lyn Ford plus teachers and storytellers titled SCIENCE and STORYTELLING: Strategies for Integrating Science and Language Arts for Grades K – 6. We looked at folktales that emphasized Life Science and Physical Science and Earth & Space Science and created lesson plans that bring out the story and the science that kids are working on in school. The manuscript was mailed to McFarland Publishing a couple of weeks ago and in nine months, well…
Suddenly, I'm paying attention to the science as science! It's all around me and truth be told, for years I have dismissed the working of my eyes, the dormant plant, the whirring of a motor, the night sky, the light that clicks on with the flick of a switch, the potter's wheel – what Kevin Ashton calls "the everlasting legacy of our ancestors" in his wonderful book How to Fly a Horse. Why? Because I prefer to tell stories – specifically, how to teach via stories. Aha! science is a story. Stories are all about the technology or science of a culture. And, if I spent more effort thinking like a scientist – observing and experimenting and synthesizing – instead of trying to sneak science into a story OR deny that the story IS about science, I might teach with more forthright accuracy and fewer assumptions. And, the story would be more interesting and informative; the science would show.
There's more! More thinking! More experiments with trial and error! More integration of story and science – science that I do understand if only I would pay attention. At 10:45 on Friday, July 31st in Kansas City at the NSN conference, we'll take some of those glorious folktales and pull up the science…making the stories relevant in a new dimension, expanding the tale's meaning and having a lot of science fun.
Pathways between Science and Story: Deeper Understanding
How can storytelling and science intersect in meaningful ways to foster deeper understanding? In this "working" workshop, we will examine what society/teachers seek in terms of science learning; identify stories that can facilitate science understanding; and explore a variety of ways to use stories to engage in scientific investigation. THAT'S NOT ALL!  The pathway to keeping knowledge whole through story, completes the understanding of science/narrative concepts…which is what we find in the greatest stories!
About JaneA former classroom teacher and university teacher educator (35 years!), Jane is now a storytelling teaching artist, providing project-based residencies and performances in schools. Co-author and co-editor of three books on the relationship of storytelling and education, (and a fourth forth-coming, Jane also serves as chairperson of YES! (Youth, Educators, and Storytellers Alliance) a SIG of NSN. www.janestenson.com / http://yesalliance.org/