Race, Class, Ambiguity: People of Color in the LGBTQIA+ Community with Chetter Galloway, Les Kurkendaal-Barrett, Rico Rodriguez, Camilla Brewer, Taria Person
The focus of the panel discussion will be to explore the intersectionality of being both a person of color and a member of the LGBTQIA+ community in addition to creating safe spaces for individuals to share their stories.
If You Would Like To View This Video You May Purchase Access In The Digital Library. If You Have Already Purchased Access And Are Having Difficulties Viewing The Content, Please Contact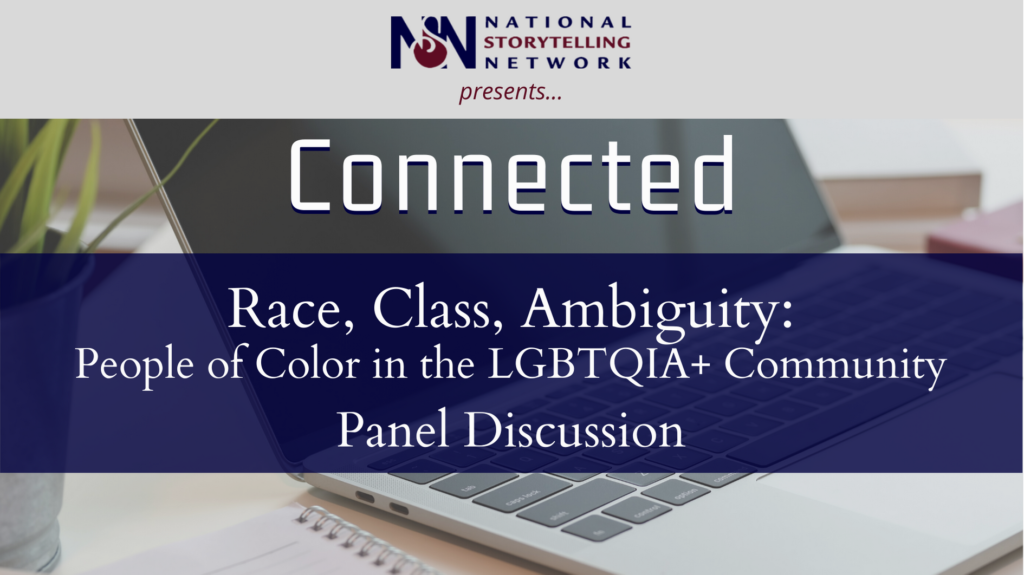 Chetter Galloway grew up hearing his father tell stories on Sunday road trips and became interested in the art of storytelling. He honed his craft at East Tennessee State University's Graduate Storytelling Program. Chetter is a member of Kuumba Storytellers of Georgia, the National Association of Black Storytellers, the National Storytelling Network, and the Southern Order of Storytellers.
chettergalloway.com
Rico Rodriguez is a storyteller and a teacher who specializes in Latinx tales and writing and telling personal and fictional stories. His stories are infused with equity and social change themes. He founded "Queers in Your Ears" a LGBTQI storytelling event. Rico has facilitated workshops on how to use the art of storytelling in educational settings, Community and Health Promotion Agencies.
https://www.facebook.com/RicoRodriguezStoryteller/
Camilla Brewer is the Coordinator for the LGBTQIA Resource Center at the Georgia Institute of Technology. A lot of her work revolves around hearing the stories of others and engaging the campus community around these lived experiences to inspire change. As a Black queer woman, Camilla finds community, healing, and empowerment through sharing and hearing stories of growth and resilience.
Taria Person is an alumna of the University of Tennessee in Knoxville, where they received a dual B.A. in English Creative Writing: Poetry, and Interdisciplinary Studies: AFST. Person is the author of Rainbow Elephant, At the Summit, producer/playwright for, Hangers, and performed at Bonnaroo. Recently, Person won a grant from the Metro Arts Commission in Nashville for the production of, Storm.
Les Kurkendaal-Barrett is a Los Angeles based actor and storyteller who has toured the world with his storytelling shows for almost 20 years. He is very passionate about the art of storytelling. He hosts a monthly storytelling show called Workplace Drama at Strike Theatre in Minneapolis. He also hosts a podcast on iTunes, A Lifetime of Hallmark where he makes fun of Hallmark Channel movies.
Presenters:
Chetter Galloway
Rico Rodriguez
Camilla Brewer
Taria Person
Les Kurkendaal-Barrett