euroNEWS Reuters (Nairobi, Kenya)     December 17, 2018
"To have that storyteller in front of you with an audience being able to interact is something very precious that we are in danger of losing," said Maimouna Jallow, who organised the one-day Re-Imagined Storytelling Festival in Kenya's capital.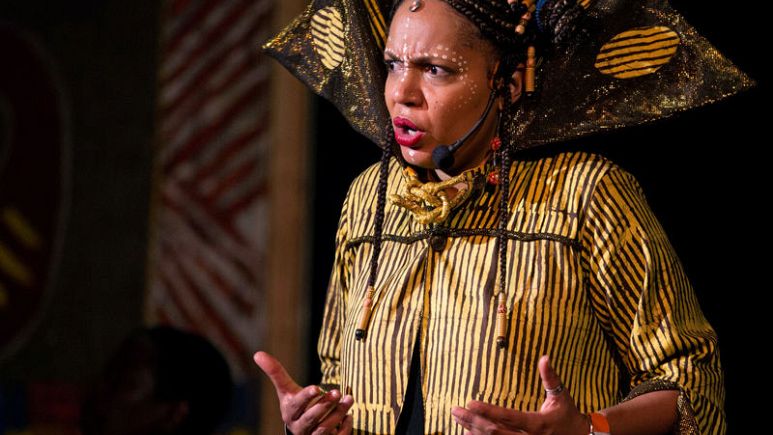 Although written history has existed for centuries in West Africa, elsewhere on the continent knowledge and morality have mostly been transmitted through performance art, including the spoken word.
For her research, Jallow collected folk tales from East African villages. "Nearly everywhere I went people had no recollection of their own stories, and the generation who used to tell these stories are now in their 80s," she told Reuters.
"For me it was really important to see how we preserve not only the stories but in particular the culture of telling (them)."
For Usifu Jalloh, from Sierra Leone, storytelling can help validate existence. "When Africans were enslaved, and when invaders came in, the first thing they did was wipe out the identity of the people that they conquered and superimposed theirs on top," he said.
"When you know your story, you have a lot of power. When you forget your story you are just like a sheep."