March 26, 2019   The Gonzaga Bulletin
On March 25, Gonzaga University Story Slam presented six stories under the theme 'loose change' to a packed audience in Wolff Auditorium. The student speakers offered snippets of privilege, depression, danger and even a moment to reflect on bigger issues.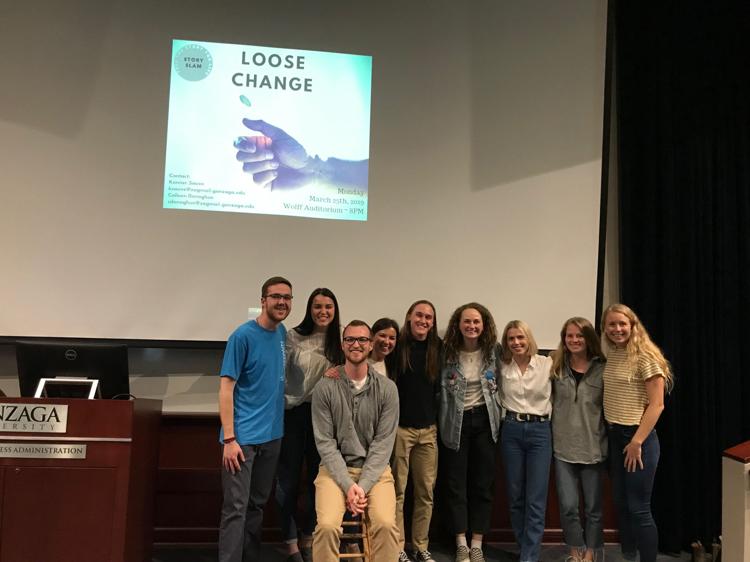 Past storyteller GU senior, Ethan Kane from the 'swoon' theme last month, reflected on his own experience as a speaker and audience member.
"I think [story slam] really fits what Gonzaga is about; holding space for community to share a part of themselves and learn from each other," Kane said. "[You are] seeing people for who they really are, you know. And not just another face on campus, but someone with a deeper story behind them."
Dr. Joe Albert is the Associate Dean of External Partnerships & Strategic Initiatives in the School of Leadership Studies and is the man responsible for making Story Slam come to life.