Presented as part of NSN's 2022 Earth Up Conference
With Coral Conant Gilles, Steve Daut, Vicki Juditz, Rebecca Lemaire, Rae McKinlay, Elaine Muray, Lillian Rodrigues-Pang, Usha Venkatraman
A storytelling showcase curated by National Storytelling Network, featuring Coral Conant Gilles, Steve Daut, Vicki Juditz, Rebecca Lemaire, Rae McKinlay, Elaine Muray, Lillian Rodrigues-Pang, Usha Venkatraman
In the 15th century, a man in Rajhastan called Jambheshwar had some insights about bio-diversity and the protection of the environment. His followers called the Bishnois learnt to love and respect nature. In the 17th century, a local Maharaja sent his men to Bishnoi villages to cut some trees to expand his palace. A woman called Amrita Devi put her arms around a tree that was about to be cut: "A chopped head is cheaper than a chopped tree". Unmoved, the woodcutter hacked through her body to get to the tree. News spread and many Bishnois came from the villages. A drama ensued and 363 Bishnoi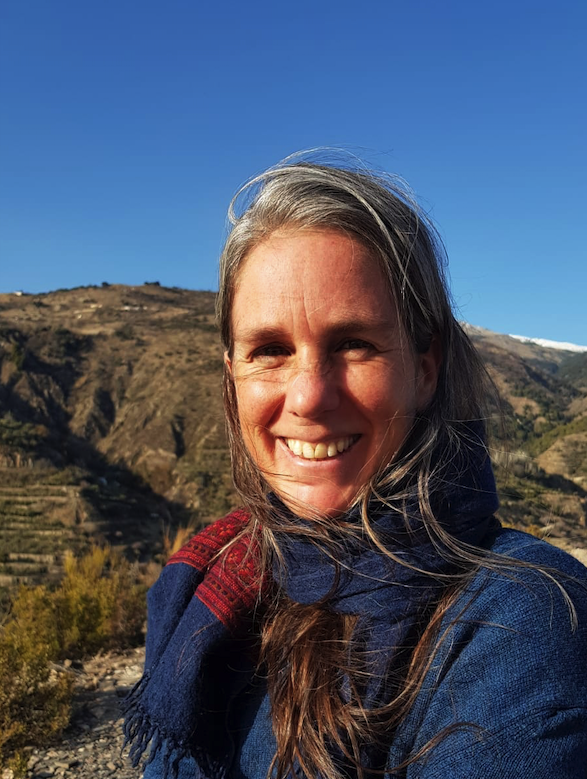 Rebecca Lemaire is an international and versatile Belgian-British storyteller currently based in the South of Spain. She tells stories in English, Spanish and French and has performed and given workshops at international festivals, in a prison, in theatres, libraries and in Tibetan monasteries. She also works with small groups using storytelling for transformation and healing, and gives introductory courses in storytelling skills for teenagers and adults in person and online. Rebecca uses sound (Indian flute, kalimba, voice and frame drum) to give depth to the stories she tells. She sees storytelling as a form of communication that goes way beyond words; it is a heart-to-heart interaction. www.rebeccalemaire.com
This story addresses how different elements of nature, e.g., fireflies, rain, are connected and impacted by each other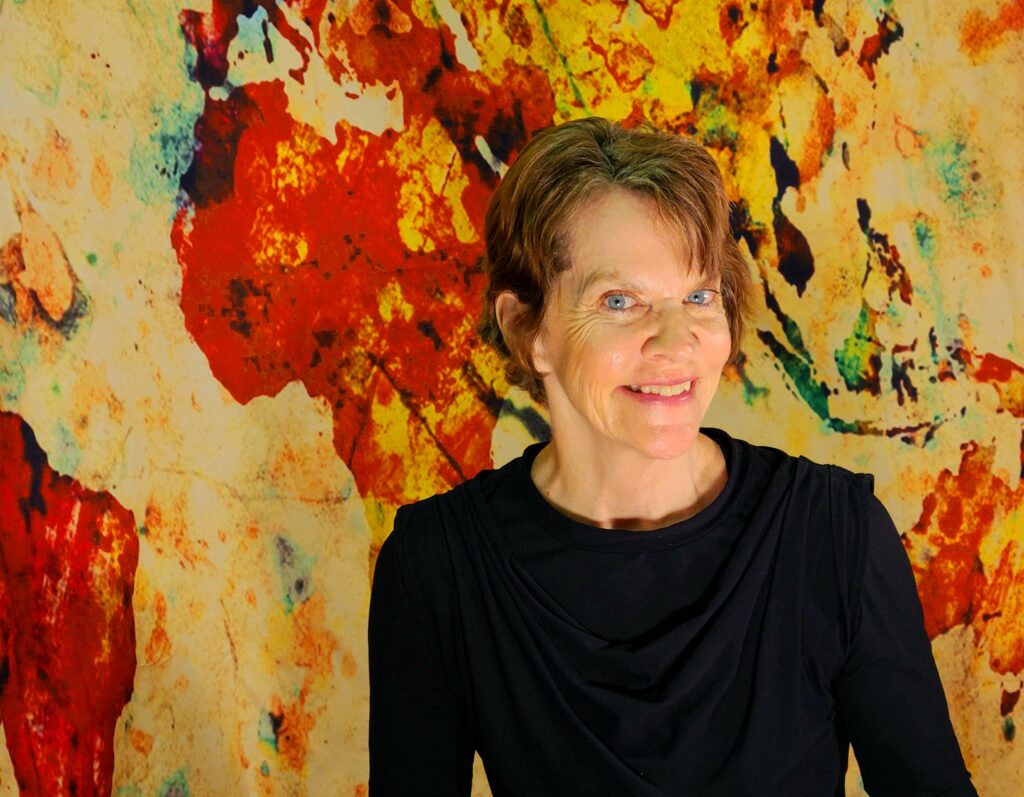 Elaine Muray integrates movement and narration to deliver tales from around the world as well as personal stories. She has performed nationally and internationally at festivals, conferences, schools, and libraries. She has completed three international storytelling tours to China, Korea, Colombia, Peru, and Chile. Her DVD, Embodied and Enchanted: Physical Tales from Elaine, has taken the Storytelling World Resource Award. For more information, please visit www.embodiedvoicestoryarts.com
This folktale from Nigeria has been retold by Indian author Amruta patil. The story draws upon the oral traditions and reflects upon an intrinsic connection and focuses on the need to protect, conserve and value water.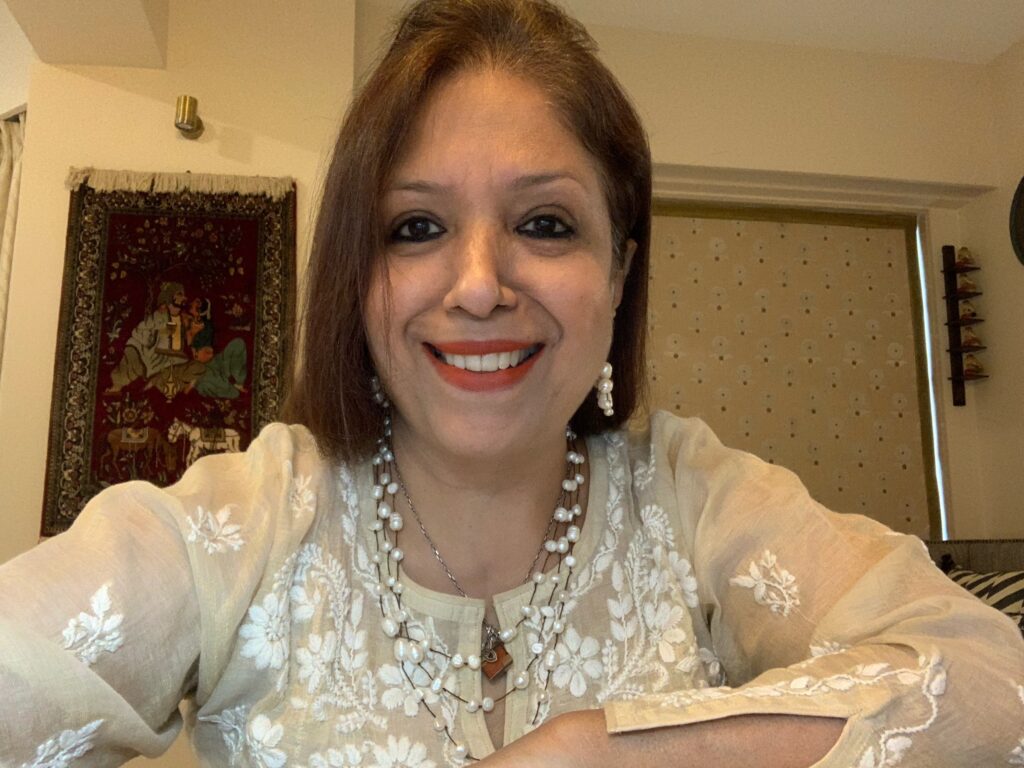 Usha Venkatraman has mastered the art of capturing her audience's attention with dramatic voiceovers, melodious tunes, and witty stories. Award winning storyteller, author, classical vocalist, puppeteer and radio show host, Usha Venkatraman is the founder and festival director of Mumbai Storytellers Society, an initiative born out of her zeal to keep the storytelling tradition alive. Usha curated the first Science storytelling festival SCIFARI in 2019 in Mumbai India. Usha hosts Storytellers Café, a weekly radio show on Bharat FM, a Cincinnati based radio station. Usha has performed across India and the globe.
Visit https://ushavenkatraman.com/
Insta: @u.venkatraman
Is this the story of the mermaids? Merpeople? From around the world and over time? Unsurprisingly – no. Take a step further back and we find that all cultures have Merpeople stories. And the merpeople are fierce protectors of water.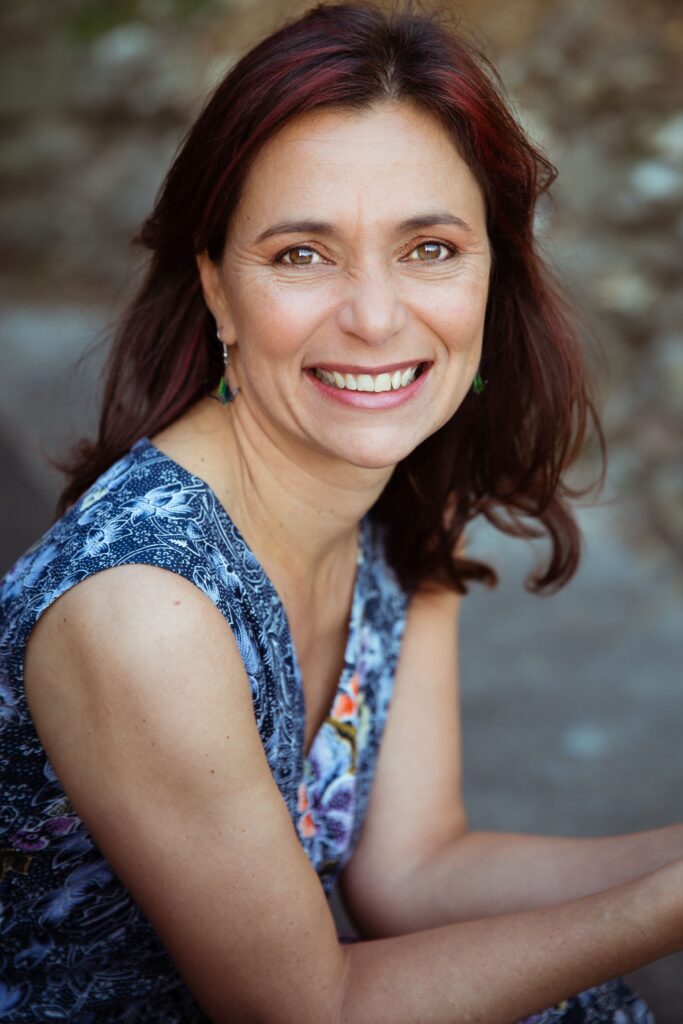 Lillian Rodrigues-Pang is an internationally acclaimed, award winning storyteller. Her performances intertwin the oral tradition with, percussion, movement and improvisation to captivate and transport audiences. She has performed internationally and Australia wide in theatres, festival mainstages, schools and in communities. When she is not on stage she is sharing story love in the community as a connective, teaching, political and healing art. She has over 20 years experience working in mental health, with refugee communities and youth at risk, education, language re-claimation and sharing love for the environment.
The Story of Extirpation and Reintroduction of Wolves in Yellowstone National Park" is a fictionalized natural history story. Wolves were extirpated from Yellowstone between the early and mid-1900s. They were intentionally reintroduced starting in 1995. Coral created this story after attending the workshop "Telling Earth's Tales" with Judith Black and Adam Sacks at the first Earth Up in 2021!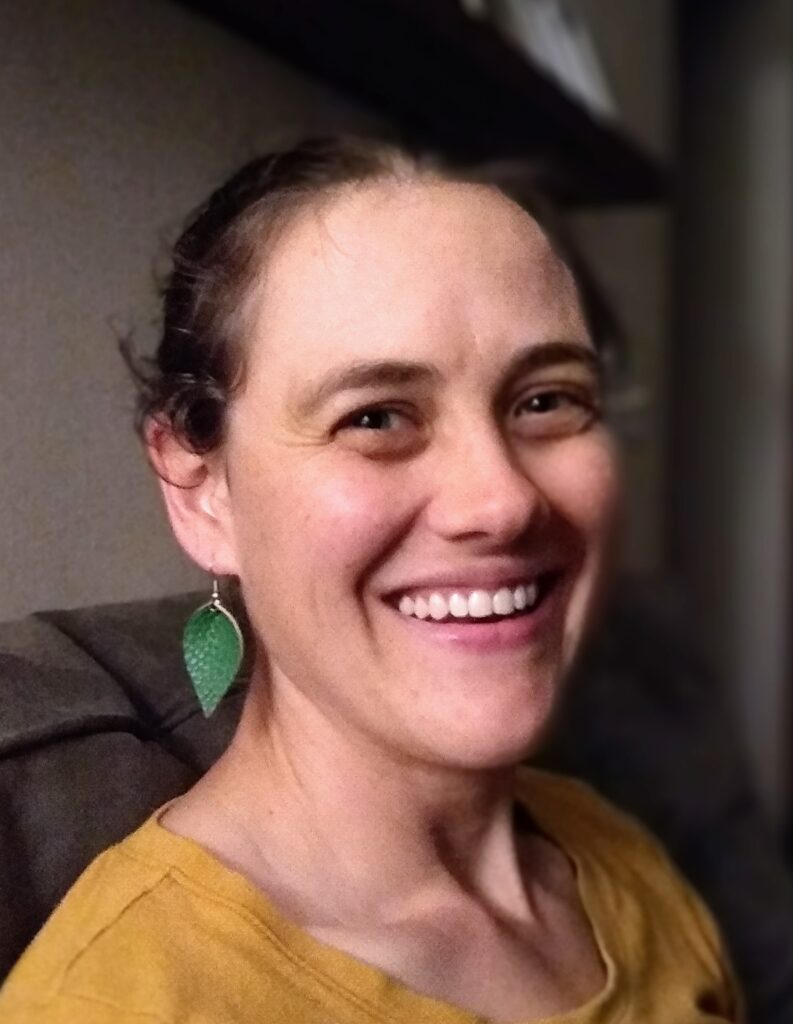 Coral Conant Gilles, Storytelling Naturalist, uses storytelling to inspire curiosity, empathy, and connection with ourselves, each other, and the natural world. Coral believes this is at the heart of healing ourselves, our relationships, and our local and global communities of human and non-human beings.
Coral became a storyteller while teaching environmental education in the Pacific Northwest. She now lives in Madison, WI – Ho-Chunk land known to the Ho-Chunk as Teejop. Coral tells folktales, original creations, and personal stories often with hands-on nature activities, discovery hikes, and workshops. Learn more at coralconantgilles.com or on Facebook or Instagram.
This is a tale which highlights the demonization of the wolf and the distorted story placed on old woman. The story brings out the honourable status that wolf and old woman with her wisdom occupied in Ireland. Ireland was known as 'Wolfland' in Roman times. The story hints espouses the change of story from the 17th century to suit the capitalist endeavour of plunder by reducing the wolf's value to that of his pelt and the wise woman's knowledge as hocus pocus.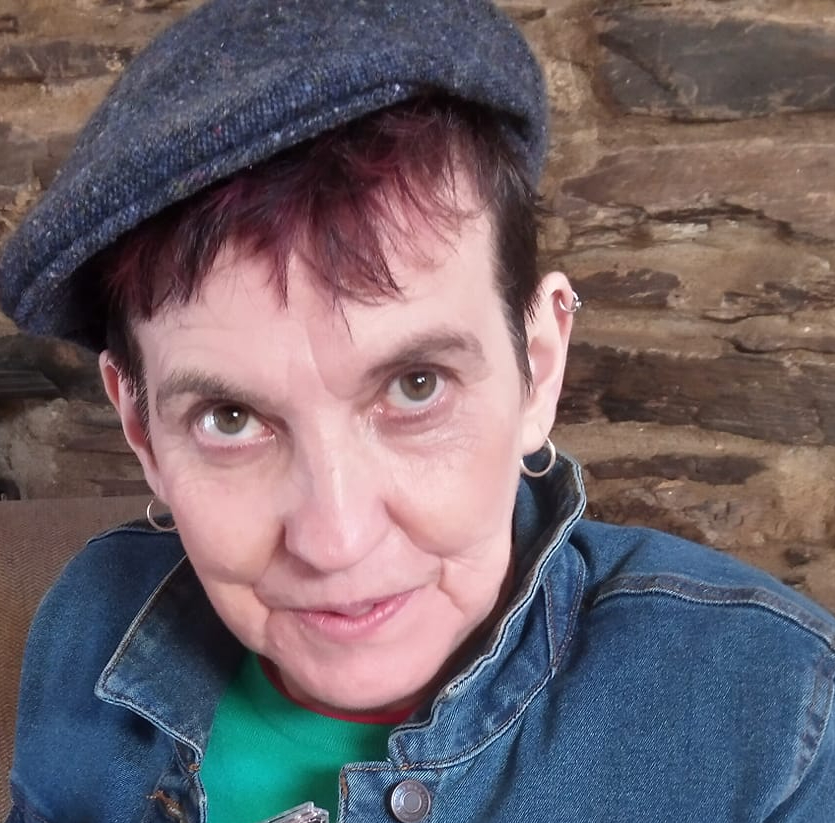 Rae McKinlay is a storyteller/comic artist currently living in West Cork, Ireland. Rae has extensively travelled the Celtic landscape in her quest for stories. Her stories are rooted in Irish and Scottish landscape, heritage and the 'auld' wisdoms. For more information you can find Rae on her website www.she-who-spins-stories.com
As a geology student and employee of the Iowa Geological survey, I was learning about the chemistry and physics of the Earth environment at the same time that I was setting up seismicity stations in southwest Iowa. During this time, I got to know and love the farmers in my study area, and I also learned how to distinguish the seismic signatures of small earthquakes versus cultural events such as cows on the back forty. The lessons I learned about the dynamic systems of earth gave me some insights into our role as humans and our relationship to the planet we call home.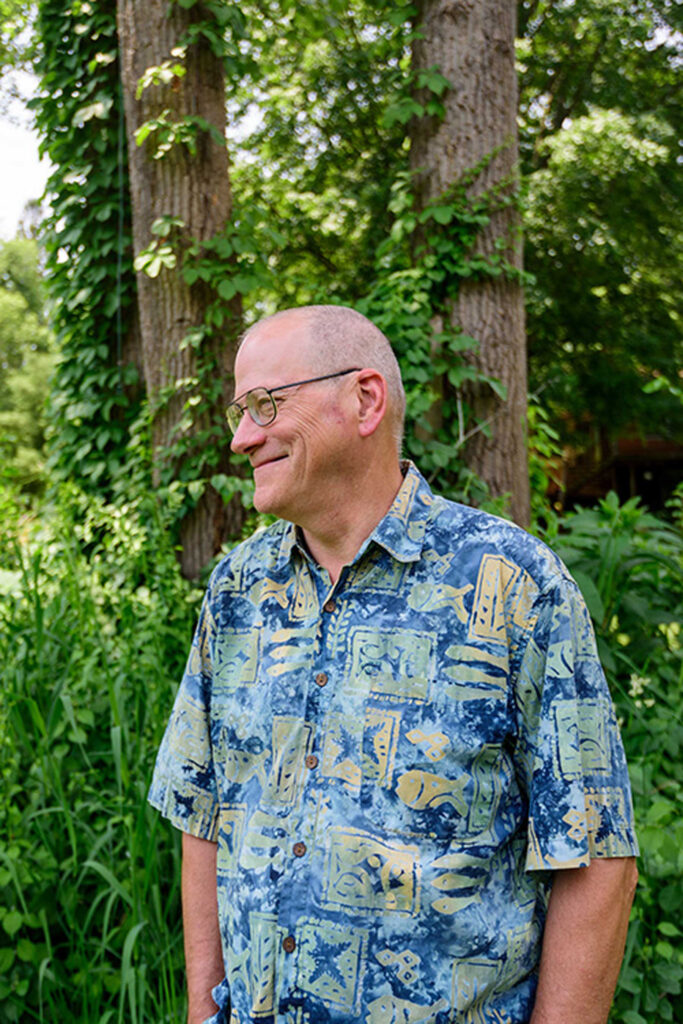 Steve Daut has been telling stories ever since the dog first ate his homework. During his early years in Iowa, he told stories about imaginary aunts, lovelorn people seeking advice, and legendary pets. Growing up on the Mississippi River, he loved Mark Twain stories, and today his Telling Twain book, program, and podcast reflect that early love. His stories took the form of magic acts for many years, then playwrighting, acting and directing, sketch and standup comedy, and improv. In the spoken word form we call "storytelling", he has found a true home. He fuses all of this breadth of experience together to provide storytelling programs full of humor, heart, and just perhaps – a bit of magic.
Green New Day is a comic story about going to a march to save the planet many years ago. I hoped to inspire my nine-year-old and become part of a nascent energy revolution. The small group of activists that appeared reminded me of characters out of a Fellini film yet I applauded their passion. Thankfully, the movement has grown and today thousands of people support action to fight climate change.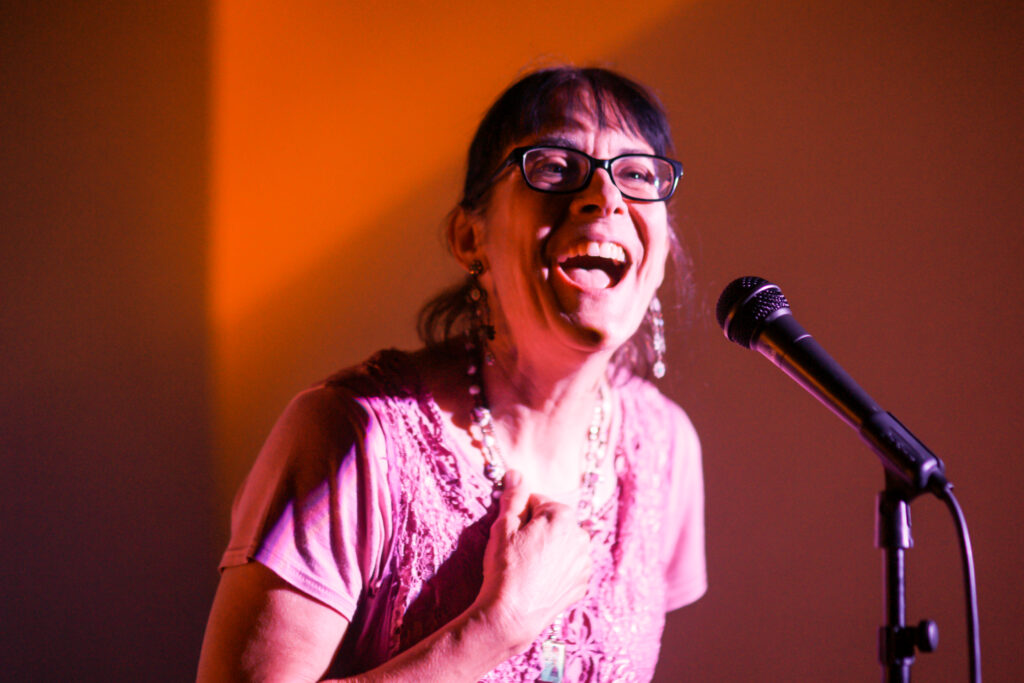 Vicki Juditz has performed at theaters and festivals across the US, including the National Storytelling Festival, Storytelling Arts of Indiana, and Sierra Storytelling Festival. She has performed as part of USA Today's Storytellers Project, Story Collider Los Angeles, and PlayGround Solo Performance Festival. A frequent performer at The Moth in Los Angeles, her story "Dancing at Joe's" aired on The Moth Radio Hour. Her solo show "Sacred Resistance" had a six-month run at Jewish Women's Theater. TV audiences may remember her comic roles on COACH, EVERYBODY LOVES RAYMOND, and MY NAME IS EARL and in countless commercials.
If you would like to view this video you may purchase access in the Digital Library. If you have already purchased access and are having difficulties viewing the content, please contact .