DIVING IN THE MOON
HONORING STORY, FACILITATING HEALING
---
© Mike Seliger
The Healing Story Alliance (HSA) recently posted a new section on its website: "Healing Story and Social Justice." Still a work in progress, this initiative encourages contributions of stories, links, articles, commentary, and announcements of relevant events (concerts, workshops, etc.). It seeks to address a need that has been felt for a long time, and offers support and encouragement to efforts to use story as one element in the response to injustice, whether on personal, local, national, or global levels.In developing this initiative, one of the major challenges was to ask where the intersection of Healing Story and Social Justice is, as both are huge, there are many entities already engaged in these areas, and there is no reason to reinvent the wheel.Our challenge is to focus on the place where these two huge topic areas intersect in a way that the role of Healing Story is unique, meaningful and useful.This brief piece seeks to offer one (hopefully useful) way of looking at this convergence.
Healing
Whether it's personal, emotional, physical, mental, environmental, ecological,
community, social, institutional, regional, national, or global – there is no healing
without a wound (or disruption) of some kind, or at least the fear of an anticipated
wound (the fear actually being a wound in itself!).We can say that Healing begins with the recognition that a wound has occurred, yet the damage need not be accepted as fatal and irreversible; that possibilities exist to move on from it, in spite of scars or other damage, with or without the aid of others. Healing is rarely spontaneous, requiring renewed awareness or discovery of what is possible. The readiness/willingness to pursue roads that must be traveled to arrive with a sense of renewed "wholeness" (or increased clarity and conviction) can be strengthened through the sharing of stories.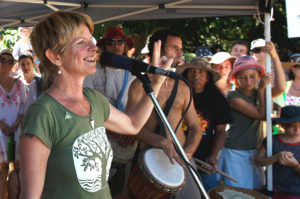 There is a wealth of material, much already on the HSA website, that illustrates this. See, for example, Lani Peterson's presentation about enabling individuals or groups who have been "stuck" in "thin stories" where they accept their victimized status as "the story" only to discover ways to "thicken" the story and thus find the way out from the sense of being permanently victimized.
Another example is Lorna MacDonald Czarnota's article in Diving on the Moon (2008), in which she states that, among the reasons that it is important to tell stories to disadvantaged youth, is to enrich their sense of (story) options which become tools for how they may respond in situations they experience. While these were presented as examples of how stories can empower individuals, the
same can be said for the way story lessons can become part of the vocabulary of communities or organizations. Many of the stories, especially those curated by Laura Simms, in the HSA Resources section, can also be useful as guides.
Injustice
Some wounds are intentional, inflicted for the purpose of creating or maintaining an
imbalance in the relationship of one person/ group/class of people over another. That is
a specific kind of wound that we would label Injustice. This includes both physical abuse and intimidation as well as traditional and legislated forms of discrimination. Some wounds that
have this same effect may be the result of insensitivity or historic cultural norms (which most likely have their roots in the intentional motives mentioned above). If the result is the experience of discrimination, intimidation or other denials of equal rights and opportunities, that too is injustice.
While the first step in healing is recognizing and identifying injustice, silence and inaction in the face of injustice allow it to continue.
Healing Story and Social Justice
Stories can help heal some injustice, increase awareness and readiness to respond to
injustice, encourage restoration of balance in relationships, and/or provide comfort to
victims of injustice (by showing their situation is recognized and hence not hopeless).
Here are some of the things that "the right story at the right time and place" can do:
Reach people who may not be receptive to being "told facts" – where story can instead enable people to arrive at conclusions for themselves
Empower through example, information and/or recognition of what is possible
Restore what has been lost (e.g., a people's culture, a person's confidence or
pride, a civil and respectful way of relating)
Provide a Voice (or Vision) for the Voiceless
Offer possible answers to questions of why, how and what am I to do?
Provide examples of success over oppressors or other challenges.
Reassure people that they can overcome fear
Provide awareness to those who are unaware
Provide hope and/or tools for dealing with trauma through examples
Encourage unity in the face of opposition
Provide examples of where compassionate responses lead to success, selfishness
goes unrewarded or worse.
Provide examples of the importance of staying alert, using one's wits, and not
giving in to obstacles
Mobilize responses, build alliances
Resilience
All of the items on the list, above, have one thing in common. All promote resilience.
Lately there has been a lot of attention paid to "structural resilience," the rebuilding of
infrastructure after disastrous damage caused by Nature or War, or the use of
technology to prevent severe damage from the next hurricane, wildfire, or failure of
infrastructure. Less attention has been paid to emotional and cultural resilience. This is
exactly where the nexus of Healing Story, Social Justice and Resilience come together.
Whether we are talking about the needs of refugees, or victims of war or floods or
famine, part of what is often lost is a sense of who a People is, where their roots have
been lost, and with it culture and often Hope. Offering a chance to grasp at parts of the
culture that has been lost – its stories, music, art, memories – can restore some of what
has been lost. This restoring of part of what has been lost is a valuable role for Healing Story.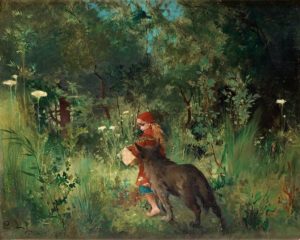 So, too, is the fostering of understanding about the victims of these tragic  circumstances – both by sharing their stories to a wider public and supporting opportunities for them to tell their stories themselves.
The African American spiritual that proclaims "I fall down, I rise up…", stories of the rebuilding of home and communities after fires or wars or floods; the recovery of culture after periods of colonial denial of rights to that culture; children's stories like the Three Little Pigs or some versions of Cinderella and Little Red Riding Hood; stories of overcoming tyranny and of restoring hope… all these promote resilience. Likewise are stories of the bullied child becoming the hero, the outcast earning back the trust and appreciation of family or community (for example, Abiyoyo or Ron Evans' story, "Round as a Ball Boy").
Another poignant example is Laura Simms' telling of Ephat Mojuru, the Zimbabwean singer/storyteller who, at the end of colonialism in his home country, walked from village
to village across the entire country reintroducing the songs and stories that had been banned during the colonial era. Gaye Sutton's story, "E Pakeha!," also found on HSA's website, presents a fine example of recognizing and overcoming cultural biases and bullying.
The list of stories that have had, or can have, a role in promoting resilience is vast. We intend to develop and offer resource lists of these stories, with shared commentaries on how they have been found useful in addressing these issues, on the Healing Story Social Justice site. Through example and discussion, and the offering of resources, including performers willing to share their work on behalf of social justice and resilience, we hope to make the Healing Story/Social Justice website far more than a mere list of hopefully useful resources.
But at least here we have a start, in how to look at where the role of Healing Story fits well, allied with other committed organizations and individuals, in creating a climate where hope and awareness can be turned into constructive action, as we pursue a more just world.
Reaction, Resistance and Meaningful Action
Recently, I attended an event where six individuals, who had been victimized by being the Other, shared their stories. Four of the six had been in the prison system and experienced discrimination on their way into the system, while in it, and when they emerged from it… Their stories made it clear that while individual resilience might help, the challenges we face in pursuit of social justice often require wholesale institutional changes which cannot happen overnight. Resilience blended with ongoing resolve is needed to press ahead, and stay the course while attempting to influence these bigger issues. Stories can play a significant role in making people aware of issues that matter and ways they might respond to them.
Two recent articles appeared in the New York Times. One, on July 31, headlined "Books Missed These Immigrant Stories, So Students Wrote Them". The article describes how minority students at Bronx Community College, and elsewhere within the City University, have been encouraged to write folk stories related to their immigrant experience, as there had been no such literature available to them as they grew up. The next day, an article appeared describing a new comic book series, Black, in which it is discovered that only Black people, especially a teen from Brooklyn, have super powers. These comics address social issues and present "the contemporary black
experience within the realm of graphic storytelling." While the two articles are about the periphery of what we might traditionally identify as storytelling, both show a resilient reclaiming of culture when existing forms do not address a need. Both demand our thoughtful consideration for the role of story, healing story, in this time so strongly calling for cultural relevance.
Now is a time to be thinking global, while acting local. There is promise and value in
conducting small events and local training that build community, and thus enhance
capacity for resilience and readiness to act, and to develop and defend desirable ways
of life, in balance and harmony for the entire planet. The value of story, with its
personal resonance, is that it can reach and motivate on a different level than words on
a written or electronic page, and that resonance goes far in building hope and belief in
resilience, even in the hardest of times.
When faced with the need to press for institutional change, or to defend gains in rights
and health care that have been won over time but are now threatened, there is a need to communicate effectively and urgently, to mobilize responses to large scale injustice.
The storyteller as effective communicator, educator and motivator can have a role here,
but this is an area where alliances are vital. Patience and impatience both need to be
exercised, alliances built by communicators who have the skill to get people to listen
and think with compassion and determination. A role for storytellers, (yes, alongside
others), is to articulate a vision and press for its realization.
As was stated earlier, this piece is a modest beginning. Commentary, suggestions of
relevant material, shared experiences for using story for healing and resilience are
invited and welcome… We can make this a beginning of shared dialog. Please share
your comments on the HSA website. Perhaps your thoughts will be spur more
discussion in the 2018 edition of Diving In The Moon…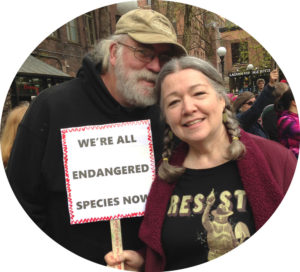 Editor's note: send in your feedback, questions and replies, addressed as "letter to
the editor" to
Mike Seliger is the Chair of The Healing Story Alliance's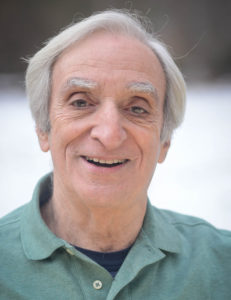 Executive Committee. He holds a doctorate from The City University of New York in Sociology and has also studied mime, clowning, and storytelling. A retired Dean for Planning at Bronx Community College, Mike has devoted most of his life to community organizing and empowerment through education. He has written and edited extensively as editor of Mime Times,the New York Storytelling Center Newsletter, Broadway Local Community Newspaper and more. His doctoral dissertation was on Community Action Agency Strategies for Survival During the Age of Reaganomics.