ABC News   December 28, 2019
To foster communication between generations and enhance social participation on the part of the elderly, The Korean Studies Institute started the storytelling granny program in 2009 to train female senior citizens to tell old tales to kindergartners.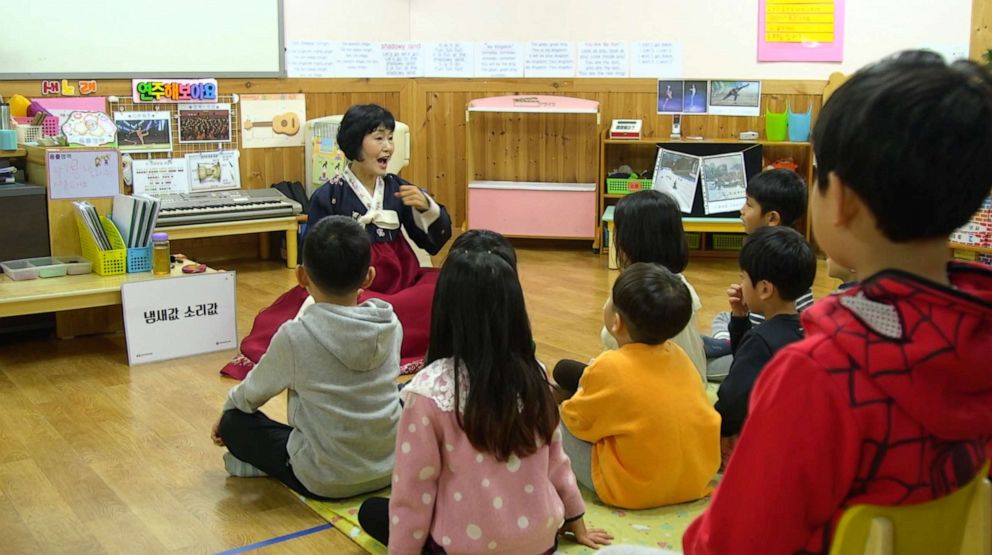 "I tell over 30 stories to children in a year. I hope they grow up remembering at least one lesson from those, so that they become adults with creativity and good nature," Park, who applied for the storytelling role when her grandchild was born five years ago, told ABC News.
So far, 4,665 women across the country have been officially trained to tell traditional Korean folktales through the program. The number is still increasing to meet the demand of kindergartens.