told by Bill Ratner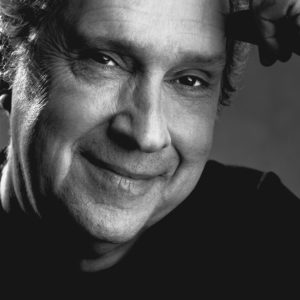 I was nervous. I was booked at the 2010 NSN Conference to tell The Tale of a Youth Who Set Out to Learn What Fear Was. It was my first Conference. I come from the world of voiceovers where ad execs and movie moguls wield big purses to purvey their anxious messages to the consuming public. But never before had I experienced the magic of sharing stories with hundreds of fellow practitioners of the bewitching art of storytelling. It was the beginning of a relationship with the most fascinating people I have ever met. As I thumbed through my dog-eared copy of Andrew Lang's The Blue Fairy Book and prepared to go on stage, so many memories emerged – the giggling third-grade girl imitating the shuddering of the youth in my story, the chorus of sixth-grade boys shouting out ear-piercing shrieks on cue as the spirits descend upon the youth inside the haunted castle. And then I encountered the warm-hearted, supportive crowd of fellow storytellers in the Woodland Hills Marriott at the 2010 NSN Conference who inspired me to develop more stories and to continue telling and teaching. I can hardly wait for Summer 2012 in Cincinnati.
About Bill
One of the most successful voiceover performers in America, Bill Ratner is heard on Discovery, History, movie trailers, computer games, and is "Flint" on G.I. Joe and Family Guy.
An eight-time winner of The Moth Storytelling Slams, Bill has told stories at the National Storytelling Conference and the Los Angeles Unified School District. Recently his stories have been aired on NPR.
He teaches voiceovers for the Screen Actors Guild Foundation, is a published essayist, short story writer, and co-author of the book, Secrets of Voiceover Success. He has raised two daughters with a fellow storyteller, his wife of twenty-five years. His stories are at billratner.com.
Contact Bill
Email:
Telephone: (323) 464-5678
Podcast: Play in new window | Download