At the National Storytelling Network, our mission is to advance all forms of storytelling within the community through promotion, advocacy, and education.
STORY NOW! Interview Series
The theme of our 2019 annual conference was Story Now! Now! From the boardroom to the classroom, and the page to the stage, personal stories and folktales are catalysts for change in every aspect of our lives. Now! We are witnessing the power of stories to tear down the walls that divide us, build bridges between people and cultures, and connect us, human-to-human. In this interview series, we'll talk to storytellers who exemplify this Story Now! movement.
Each month we'll sit down with an NSN member or member organization, from around the globe, and go behind the scenes to explore how they are personally harnessing the power of storytelling to tear down walls, to be a catalyst for change and connect us human-to-human. Through one-on-one, in-depth conversations, we'll discover the type of storytelling they do, how they do it, who their audience is, and, most important, they'll give examples of the real world, tangible results they get.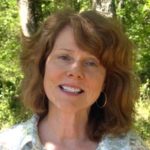 Kathy Greenamyre is NSN's Community Relations Manager. She will be conducting interviews and contributing content each month for our Story Now! Interview Series. Kathy is the owner of a video production company. She's interviewed hundreds of people over the past 12+ years. Her passion is to discover the world (and maybe even learn how to fix it) by listening to, recording, and spreading personal stories.
Dr. Raymond Christian – Boone, North Carolina
Award Winning Storyteller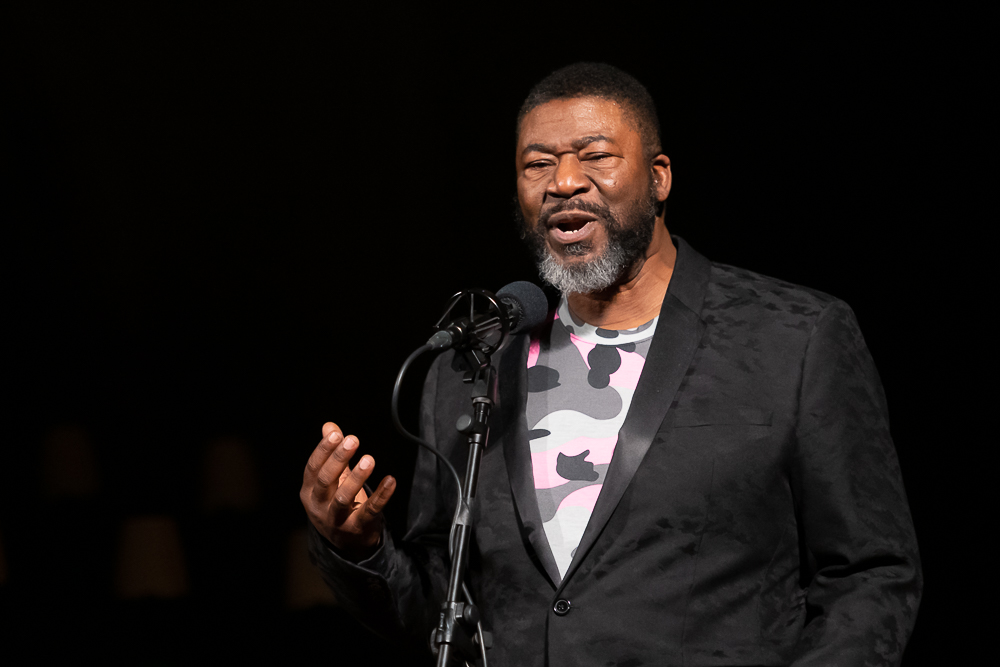 Kathy Greenamyre: The Moth introduced you this way, Ray…
"Raymond Christian is a retired paratrooper. He lives in Boone, NC with his wife, children, dogs and chickens. He produces the podcast "What's Ray Saying?" which features stories born out of his own experiences: inner city poverty, race relations, military, travel, and adventure."
And in another introduction, for the interview you did recently with Chuck Fink on his podcast, Storyville, he used the word "Renaissance Man" to describe you, and then said this, "The best part of Ray is not the accolades in his bio. Ray is so grounded, humble and generous.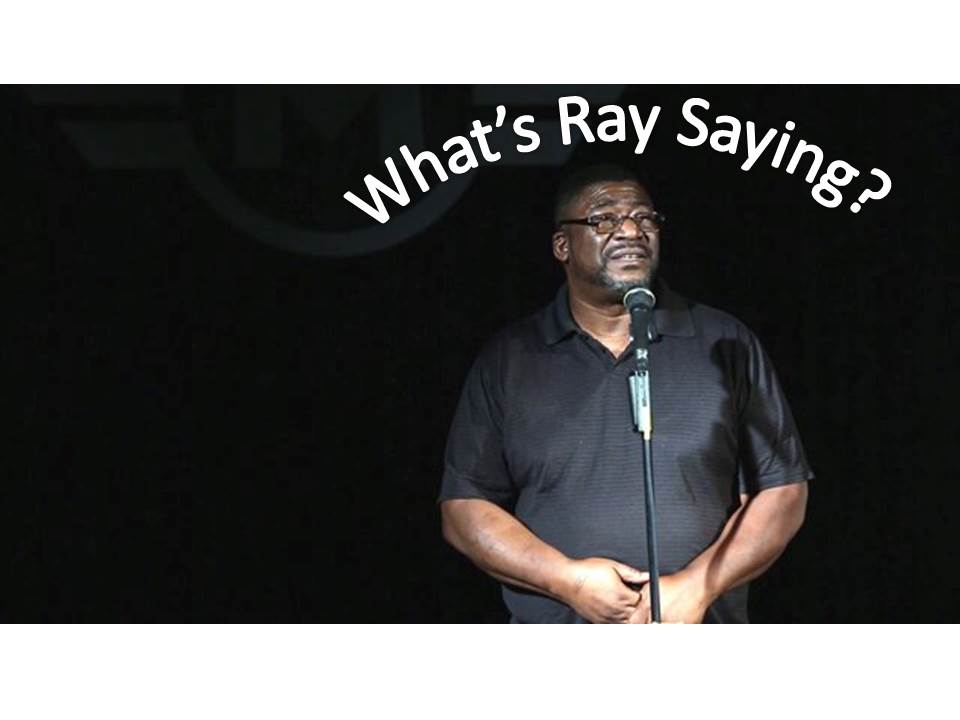 Frankly, he makes all of us tellers a little bit better just by rubbing shoulders with him."
Ray, tell us about your self-produced podcast that you call, "What's Ray Saying?"
https://whatsraysaying.wordpress.com/
Ray Christian: It's a podcast that takes a deeper view into Black life in America by examining the intersection of history, narrative and experience.
I have been working on an all new season of the podcast and I anticipate releasing a full season of 15 episodes soon.
KG: You've said that you are always pitching stories. Explain.
RC: I continue to pitch stories for radio-style story shows like Snap Judgment. I stay busy with virtual storytelling for shows like the Moth, Risk and Story Collider.
KG: Describe the kind of stories you tell.
RC: I have several narrative workshops, and invited university and school lectures coming up. The stories I tell could be called personal biopic narratives. I tell stories about my life that have a public history perspective that teaches, enlightens and informs.
KG: I know you're a writer. Any projects in the works at the moment?
RC: I'm currently working on a storytelling textbook, and a personal memoir of growing up in the Church Hill community of Richmond, VA during the 1960's and 70's.
KG: As an academic, describe your work as an adjunct professor at Appalachian State University. What do you teach?
RC: As an Adjunct Professor I have taught World History, Western Civilization, American History, U S History, African American History, and Archives and Records.
But one of the most popular courses I taught was a first-year seminar course at Appalachian State University called "Storytelling: Life in the Narrative" an introduction to the history, use and foundations of storytelling.
KG: Who do you teach? Your typical audience?
RC: I have facilitated numerous trainings, workshops and seminars to professional storytellers, undergraduates, graduate students and academic faculty on the pedagogical uses of storytelling.
KG: You have quite an extensive educational and academic background. Say more about that.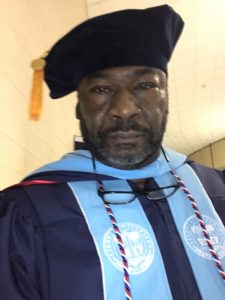 RC: I have more than 25 years of teaching experience including both graduate and undergraduate courses. In addition, I have researched and developed several courses including "Storytelling: Life in the Narrative", as I mentioned earlier. It's a course that surveys traditional and contemporary storytelling in American life.
I was also nominated for the award, Outstanding Teaching in First Year Seminar at Appalachian State University.
KG: You said you teach 4.0 graduate students to use their lived experiences to distinguish themselves from others with similar resumes and grades, so that when they go out into the world they will stand out. Explain.
RC: Students with 4.0's who are highly competitive are actually not that rare. In the big picture of applicants for any position they are distinguishable only by their lived experience. Living the life is the work, in my experience.
KG: Why do you think personal narrative has become so popular?
RC: In a nutshell…it's due to several factors:
Accessibility and Opportunities – bar is low to get into personal storytelling
No training necessary – don't have to have background in folklore
Acting skills aren't necessary
Tellers get to speak their own truth
So, for all the reasons stated above, personal narrative has become embraced. And I would add… people seem to be interested in not just telling stories but telling better stories, and hearing better ones. In addition, there is more focused attention to the quality of stories — its methods, uses and formats.
KG: Humans have been telling stories for thousands of years. How has storytelling evolved as our culture has evolved?
RC: Well, the short answer is that now we can go in-depth and spend more time crafting and telling a story, and use it for entertainment. Thousands of years ago there was not enough time to elaborate or craft the story. Our ancestors, living in caves, had to be worried about "being eaten" and survival in general, so their stories had to have a more singular purpose –  to teach others in the tribe the skills for how to survive.
KG: There's a shift you've seen with traditional storytellers transitioning into personal storytelling. What are your insights with that phenomenon?
RC: Yes, I'm seeing a rapid evolution from the traditional to other types of storytelling due to a different type of audience that's emerging. Traditional storytellers are finding more opportunities to share their own personal narratives and bring with them years of stage craft, and comfort with the microphone.
KG: What are you seeing that's required to make storytelling a career?
RC: The world is interconnected now. Storytelling is very accessible to get in, but harder to rise to the top. It requires you to be a better teller.
Here are some of the requirements:
Telling personal narratives – you have to have a lot of different stories, not just two or three.
Telling over a long period of time to establish yourself is key.
Having huge national and international exposure is a must.
For Personal narrative storytellers, all of the above is true — understanding that it's highly competitive with less reverence for repeat stories, or outright bans on retelling in competitions.
For Traditional storytellers, a catalog of stories, acting and teaching skills are a plus, and a uniqueness of character developed over time.
KG: You recently were awarded the prestigious Fulbright Specialist Scholar Award. Congratulations! Explain the award and what you had to do to get it.
RC: I feel very fortunate and honored. The Fulbright designation sets me apart as one of the very few recognized experts with a unique set of specialized qualifications. I had to demonstrate to a panel of Fulbright Experts in the field of education, by document and essay, that I had the highest level of relevant academic training, along with significant, research, teaching, and National / International performance experience. It also requires recommendations supporting your application.
Edited Fulbright press release

KG: How will this award help your storytelling career?
RC: To receive the award, you are evaluated for your suitability to work abroad as a representative of the United States. So, I have a choice of countries where I can teach storytelling.
Early years…to young adulthood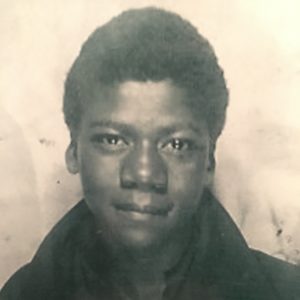 KG: You've told many stories from the stage, on podcasts and other venues about your early years growing up, your long stint in the military, how PTSD dominated your life, your attempt at law school, your efforts moving into higher education, and much more. Can you give us a brief overview and touch on a few of those experiences?
RC: We were poor, I grew up in a poor dilapidated southern Ghetto in the community of Church Hill in Richmond, VA. My parents were illiterate, I was the family mail reader at age 10.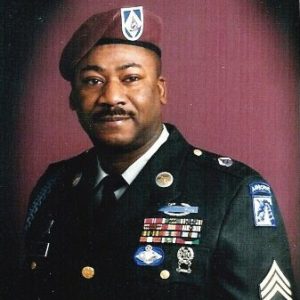 I joined the military right out of high school. I was a paratrooper. I met people from different places who told a lot of stories that I learned from. Heard stories from different perspectives.
For example, I heard carnival stories, stories about being raised by hippie parents and so much more.
Informal storytelling was going on all the time. The guys were from all across the US and Guam. There were vets from the Korean and Vietnam wars telling stories. Being surrounded by stories you had to up your game!
Note to readers: Click this link to watch Ray's podcast interview where he tells the fascinating stories from his early life. After just moments into this interview, it will be abundantly clear to you why Ray is considered one of the country's premiere storytellers.
Ray Christian
https://www.youtube.com/watch?v=B5N69NwsT64
Final Question…
KG: Why is storytelling important to you? Why should storytelling be important to everyone?
RC: For me storytelling helps me explain the world as I have known it, and understand the lives and experiences of others, storytelling is empathy and history.
My advice to people who want to tell stories…Live the life first.
KG: To add to that, Ray, I'd like to offer up excerpts from an interview you did a few years ago (that I stumbled upon) with Appalachian Today, a news and events publication for Appalachian State University – where you teach.
These statements put into context your answer to why storytelling is important to you. And I found them to be a profound way of thinking about lives and stories — for all of us.
Appalachian Today (Appalachian State University publication)
– excerpts from Ray's Interview
Ray Christian, a storyteller and instructor at Appalachian State University, compartmentalizes his life of 55 years into three disparate segments: an impoverished childhood in a Richmond, Virginia, ghetto, 20 years serving his country in the U.S. Army, and the past two decades "doing nothing but going to school."
But, along the way, he also has developed as an accomplished and credentialed storyteller "because how else could I reconcile those three groups of people?" he asks. "How else could I bring them together?"
The differences in his three life experiences, Christian said, are monumental. In his opinion none of the groups understand or think highly of the others. "I love all three. But without me telling the stories, I don't have any other way to integrate my life, the people who make up who I am."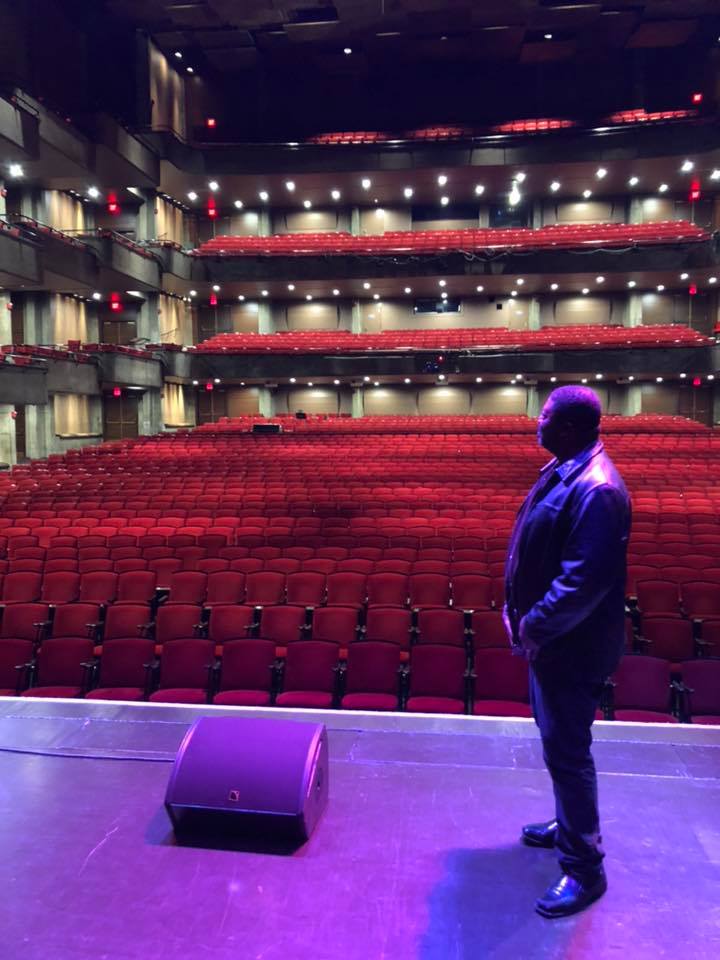 CONTACT RAY:
Facebook: https://www.facebook.com/whatsraysaying/
Twitter: https://twitter.com/whatsraysaying?lang=en
Instagram: @raymondchristian9789
Web site: https://drraychristian.com/
Many thanks to Chuck Fink (an NSN member) for allowing NSN to use his podcast interview with Ray for purposes of this interview.
Chuck Fink
Storyville WPVMfm 103.7 Asheville, NC
Website: https://www.chuckfinkstoryteller.com/storyville-radio-show
Youtube: Chuck Fink Storyteller
Facebook: Chuck Fink Storyteller
Email:
NSN loves publishing items submitted by the storytelling community! If you're interested in writing something for publication on the NSN website, newsletter, or Storytelling Magazine please contact the NSN office for more information.
Contact the National Storytelling Network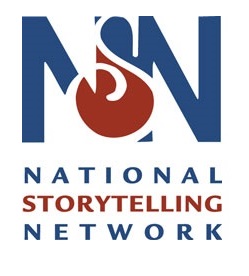 c/o Woodneath Library
8900 N.E. Flintlock Road
Kansas City, MO 64157
Telephone: (800) 525-4514
Website: https://storynet.org
Email:
Find us on social media!
Facebook: https://www.facebook.com/National-Storytelling-Network-217381542906/
Twitter: https://twitter.com/NSNStorytellers
Instagram: https://www.instagram.com/nationalstorytellingnetwork
YouTube: https://www.youtube.com/channel/UCBedmDdaRi9N-4Hs-QeYNqw