At the National Storytelling Network, our mission is to advance all forms of storytelling within the community through promotion, advocacy, and education.
STORY NOW! Interview Series
Story Now! Now from the boardroom to the classroom, and the page to the stage, personal stories and folktales are catalysts for change in every aspect of our lives. Now! We are witnessing the power of stories to tear down the walls that divide us, build bridges between people and cultures, and connect us, human-to-human. In this interview series, we'll talk to storytellers who exemplify this Story Now! movement.
Each month we'll sit down with an NSN member or member organization, from around the globe, and go behind the scenes to explore how they are personally harnessing the power of storytelling to tear down walls, to be a catalyst for change and connect us human-to-human. Through one-on-one, in-depth conversations, we'll discover the type of storytelling they do, how they do it, who their audience is, and, most important, they'll give examples of the real world, tangible results they get.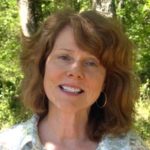 Kathy Greenamyre is NSN's Community Relations Manager. She will be conducting interviews and contributing content each month for our Story Now! Interview Series. Kathy is the owner of a video production company. She's interviewed hundreds of people over the past 12+ years. Her passion is to discover the world by listening to, recording, and spreading personal stories.
Michael Reno Harrell – Morganton, North Carolina
Michael Reno Harrell is an award-winning songwriter, as well as a veteran storyteller and entertainer (and graphite artist), and he's from the South…the Southern Appalachian Mountains.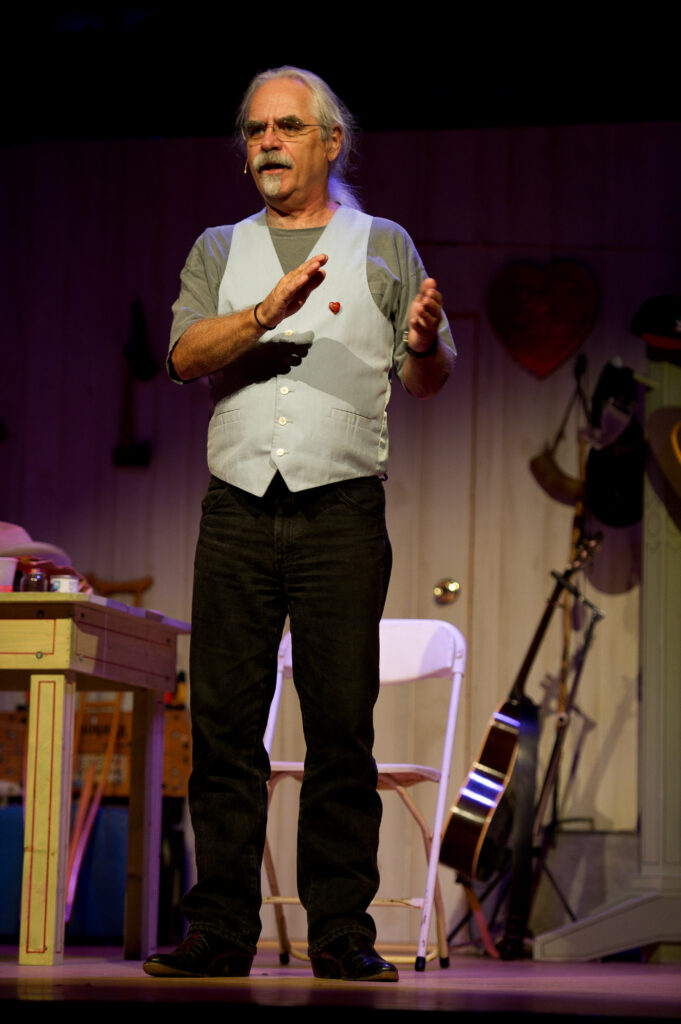 INTERVIEW HIGHLIGHTS…
Like a Mini-Master Class in storytelling. After reading his interview (especially for those beginners or part-time tellers), you'll feel like you've sat through a class on best practices.

Michael has made a good living as a teller for many years. He'll tell you how he's done it – and how you can do it too.

You'll be inspired by all the insights he offers to you – important insights that were revealed over many years by his audiences' reactions to his telling.
Kathy Greenamyre: When did you start making a living as a storyteller?
Michael Reno Harrell: For the biggest part of my life, I have made my living mostly with a guitar and a pencil. That is to say I have gotten paid to sing songs and draw pictures. Then about eighteen years ago I discovered that there were people who made a living telling stories and I decided to jump into that pond feet first.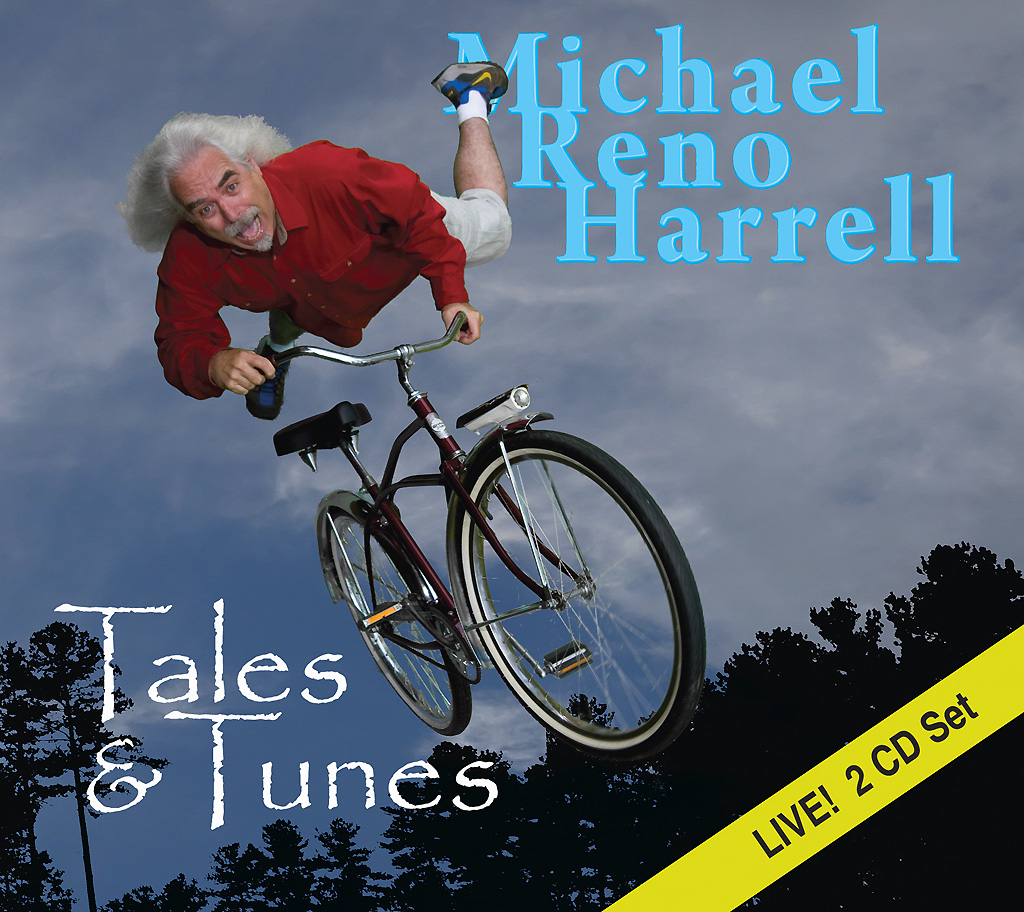 KG: What was it about storytelling that drew you to it?
MRH: Every storyteller has his or her own account of how they came to storytelling. My particular entry into the world of professional storytelling began late one night in the state of Texas in early 2003.
As I mentioned, I had made my living with a guitar having come of age during what has been referred to as the "Great Folk Scare" of the early 1960's. When I heard the Kingston Trio sing "Tom Dooley" on TV the first time I was hooked. I traded my drum kit for a very used Kay guitar and I was off and running.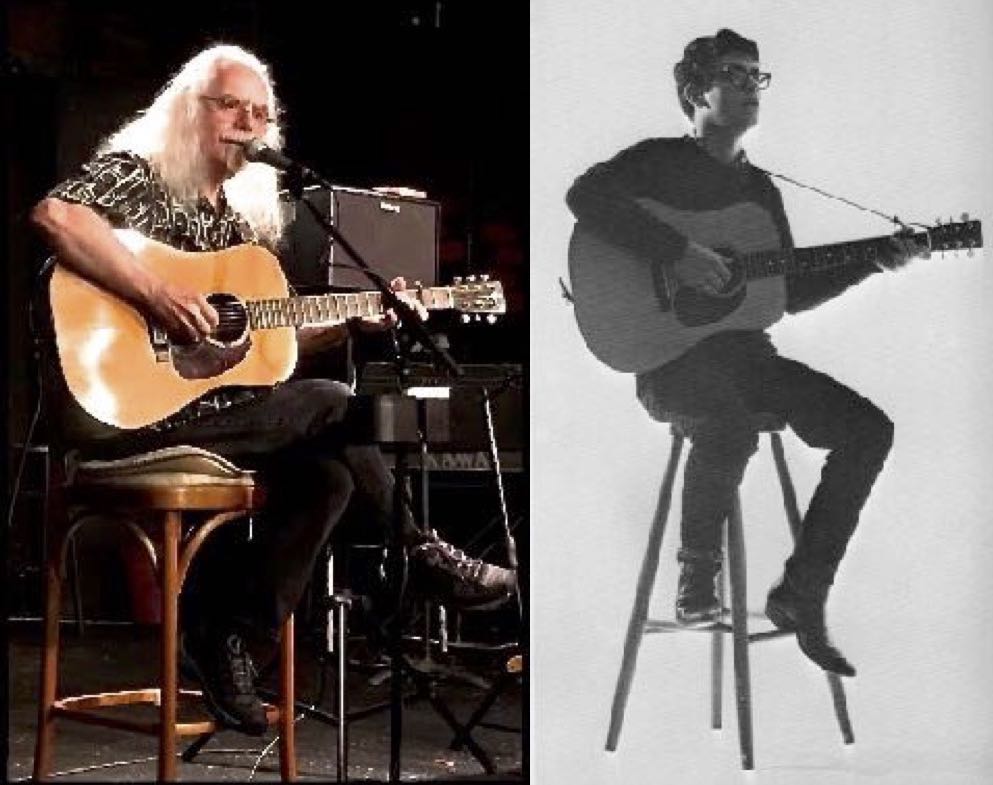 My freshman year in high school was spent in my room with that guitar instead of my schoolbooks. At the end of that school year my father looked at my report card, slowly shook his head then looked at my mom and said, "Aretha, we need to get Michael a better guitar." He could see that I was headed down that road that led to all the places that Woody Guthrie had been singing about instead of to engineering school. And so that old Kay was retired and I became the proud owner of a brand new Martin D-21 guitar, just the tool I needed for the path in life that I had chosen. I still have that guitar and it has a whole lot of stories too.
The summer after my sophomore year in high school I auditioned for a folk outfit called The Green Mountain Trio, which was the most popular folk group around East Tennessee at the time, and I got the job. I cut my musical teeth doing fraternity parties, local TV shows, Loins Club luncheons, the grand openings of Dairy Queen Drive-Ins, civil rights sit-ins and Episcopal Church hootenannies.
In 1964 when the British invasion hit America our trio added a bass player and converted to a bluegrass band. We moved on to doing family reunions, fiddlers' conventions, bluegrass festivals, barbeque festivals, various grand openings for K-Marts, and the occasional political rally.  
KG: It's impressive how successful you were at such a young age. Did you and your bandmates continue together after high school?
MRH: In the early 70's after eating more barbeque and seeing way too many ribbon cuttings than I care to remember, I struck out on my own to try and become a singer songwriter. I quickly found out that what people wanted was for me to sing the same songs that were on the jukebox standing next to me in whatever bar or seafood joint I happened to be performing in that particular week. It seemed that every time I would try and slip in one of my own songs the response always was, "Hey, play something we know." 
KG: Did you do something to change that frustrating scenario?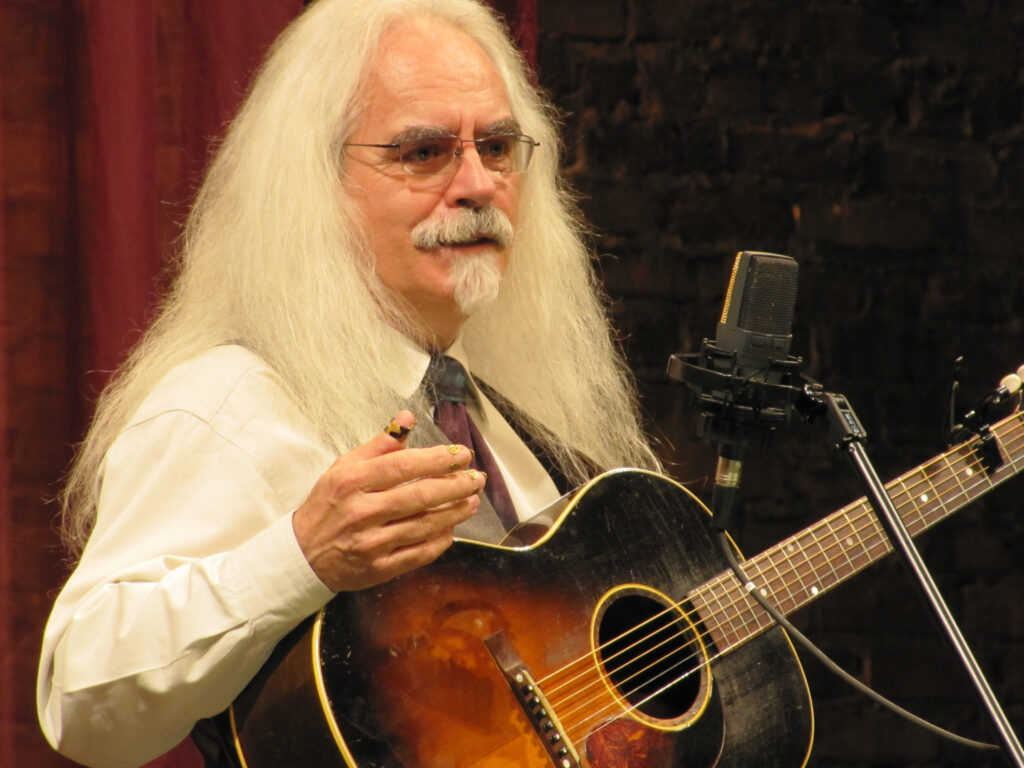 MRH: One night after singing every Jimmy Buffett and John Prine song I could think of, an idea occurred to me. I remember thinking, "If I tell them the story of how I came to write one of my tunes, just maybe they will be interested in hearing the song." So, I simply began talking to that audience of shrimp peeling, iced tea drinking folks sitting out on that patio under Spanish moss hung live oak trees. And you know, it worked. People actually looked at me and listened to my story. And then they listened to my song. That was my first introduction to the power of story.
KG: What a great story. Power indeed! A lesson for anyone who thinks storytelling is merely an entertainment tool (or just for little kids) and has no worth beyond that.
MRH:  Soon every song I wrote got a story to introduce it. And so it went. I became known as that guy who tells stories along with his music.
I had no idea that other people, other than maybe Garrison Keillor, were getting paid to tell stories. Which brings us to that fateful night in Texas. I had done a concert for the Houston Folk Society and was glad to get back to my motel room and relax a bit. I turned the TV to PBS hoping to find my favorite music program, Austin City Limits. But when I found the local Public TV station what I saw was a little old lady standing on a stage in a large yellow and white stripped tent. She was talking to a rapt audience about having had to take piano lessons when she was a young girl in a small town in southern Alabama. I was mesmerized.  Her story was both funny and heartwarming and so well-crafted and delivered that I could see it unfold.
I didn't want her performance to end, but I couldn't wait to find out who this woman was and what sort of event was taking place. At the end of the program the announcer informed me that I had been listening to Kathryn Tucker Windham from the stage of the National Storytelling Festival in Jonesborough, Tennessee. I had grown up fifty-three miles from that tent and had never once heard about the National Storytelling Festival.
My wife, Joan, was then and remains my booking agent to this day. I dialed her up at what must have been 1:00 AM and said, "Find out when the National Storytelling Festival is and reserve tickets. Whatever we have booked for that weekend, cancel it." She mumbled, "Sure" and hung up.
KG: Coincidences / synchronicities happen often to all of us. But so many people dismiss the messages in them. This one had a profound impact on your life – because you actually took action.
MRH: True. Less than three years later I was a New Voice at that festival and have never looked back. It turns out that like so many of us who love storytelling, I had been a storyteller all along. I just hadn't known it.
In the time between hearing Kathryn and getting on the National that first time, Joan and I did go to Jonesborough where we learned a lot of what professional storytelling was about and we drew up a plan for how we might become a part of that world.
KG: Tell us about that plan you drew up.
MRH: We knew a good deal about the music business, but we began to find that the business of storytelling was a different duck altogether. To begin with, in our experience the people who put on storytelling events are to a person nice people! Who knew? I have to say that isn't always the norm in the music business. The reason being that most people who hire musicians are dependent on how many seats the act can fill in a venue. And most times the guy hiring the musicians is making his living from the draw of the entertainer, whether he be a bar owner or a festival promoter.
In the storytelling world almost everyone I work for is a volunteer who works for a library or a college or some type of non-profit. The people who put on the typical storytelling event are mostly interested in paying the tellers, maybe a rental company for chairs and a tent and to have enough money left over to do it all again next year. For these folks the event is a labor of love.
KG: Interesting profile you put together about storytellers. Any other differences between a storyteller and the music business folks you worked with?
MRH: Another difference is that the storytellers we have met are almost totally devoid of inflated egos. Again, that is not always the norm in the music world.
One of the greatest joys of being a storyteller is the camaraderie among the fans and the other tellers. I know it sounds corny, but it really does feel like family. Then again, I suppose it doesn't sound corny at all to you, Dear Reader since I realize I'm preaching to the choir here.
KG: This is fascinating stuff. Your experiences working with storytellers, and offering up a profile of who they are down deep, is important for our readers who are not yet part of the "choir", and who are trying to figure out if they have the right stuff to become a storyteller.
MRH: Another interesting thing about the storytelling world is the fact that storytelling is the only art form that I am aware of that if you become good at it then you are expected to teach it.
One of the first festivals I was hired to do was the Smokey Mountain Storytelling Festival in Pigeon Forge, Tennessee. When Joan was working out the details with the promoter, she was asked which of my workshops I would like to present. She said she would discuss it with me and get back with them. Workshops? We had no idea that was even a thing. I had done a few songwriting workshops at folk festivals over the years, but all I knew about storytelling was my own process. I had a lot to learn.
KG: I do know that you offer a variety of workshops now. So, describe that first workshop you created.
MRH: As I began to think what in the world I might attempt to teach, I thought about what tools I had found that helped me connect with audiences. I immediately landed on a subject, humor. I had always seemed to have a knack for finding the humor in a situation.
I had discovered long ago that the most important thing anyone who decides to stand in front a group of people and engage them was to find some way to connect with them. In any live performance connection is key. And nothing connects us more than when we laugh together. And so, my first workshop was to be on using humor in storytelling.
KG: Public speakers are warned to not attempt humor, unless they really know what they are doing — as it can easily fall flat. What is the secret to your success with using humor?
MRH: As I began to dissect this humor thing, I became aware that most of the time when my audience laughed at something I said it was because they were indicating to me that they "got it." In other words, they were recognizing something from their own lives that caused a little "ah-ha moment" for them. They weren't laughing at my words so much as that we were simply connecting. And common experience brings connection, which makes people feel good, and feeling good brings laughter.
Like performing music, doing stand-up comedy or being a dancer, storytelling is also a performance art. A song, a joke or a story only has life when it is performed. Unlike acting in which the artist must completely ignore the audience, storytellers are communing with those people out there on a very personal level.
KG: Explain more about the performance aspect of storytelling.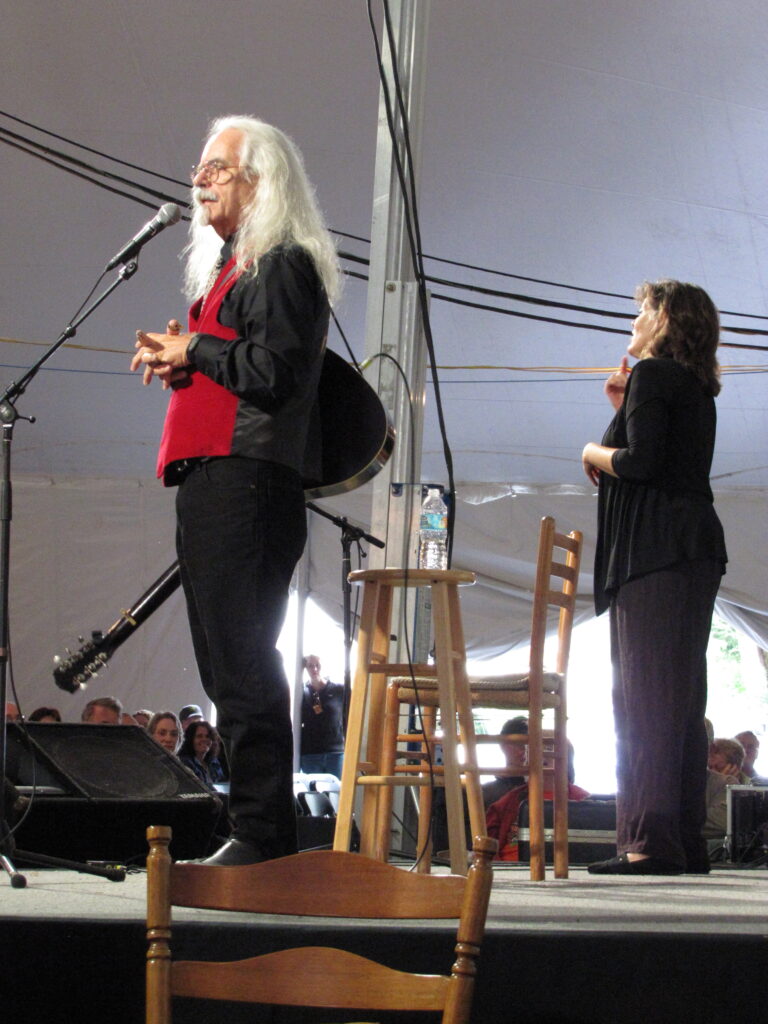 MRH: It is often the case that at a storytelling event that the tellers will ask that the house lights be kept on so that we can see our audience. I know I need to make eye contact with my listeners. It's the way I find that connection. It's also the reason that I always advise would be storytellers that when it comes time to make a recording to always record your stories in front of a live audience. Live listeners make a story breathe. They give the teller that all-important thing called timing. If I work hard to get a laugh, I let them laugh until they are ready for me to continue. By the same token, if I give them something poignant to ponder, then I give then a beat or two to digest the information.
KG: Your insights into the art of storytelling are profound. It's like you're giving our readers, especially the newbies, a mini–Master Class.
MRH: Storytelling is so akin to standup comedy. I'm not referring only to humorous storytelling, but folk tales, ghost stories or whatever genre you may be into in that the only way to get better at your craft is to practice it in front of people. Just like the most successful comics always go back to the little comedy clubs to try out new material, so must the storyteller work out material in front of live bodies.
KG: Good advice! So you're saying storytellers should never get too comfortable and feel like they know all there is to know, no matter how many awards they've won.
MRH: All of my storytelling pals from Bil Lepp to Andy Offutt Irwin agree that no matter how long you have been practicing your craft, and no matter how proficient you may have come at it, it's always up to the listener as to whether or not a story works.
Becoming and remaining an engaging storyteller requires getting up there in front of as many ears as you can often as you can.
KG: What other revelations regarding storytelling can you share?
MRH: Another eye-opener for me was when Joan and I had the opportunity to attend our first NSA conference early on. I was honored to have been invited to be a part of the North Carolina presenter's showcase and looked forward to meeting more storytellers. The eye-opening part came in the mass meeting in which all the different aspects of storytelling were discussed. Until then I had only been aware of the entertainment segment of storytelling.
It was a revelation to discover the many ways in which storytelling can be employed from corporate team building to social awareness to healing.
KG: Thanks for bringing up the National Storytelling Network's annual conference. What else did you learn and discover from attending?
MRH: It was at that first NSA conference that I learned what a real workshop can offer the attendees. Each presentation that I sat in on made me more aware of how a seasoned workshop leader can impart so much information in such a short period of time. Not only did I learn about the given subject, I learned a basketful about how I could improve my own workshop presentations.
KG: You just mentioned that your eyes were opened when you first learned, at the NSN annual conference, that there were a number of aspects / genres of storytelling. How would you categorize your brand of storytelling?
MRH: My storytelling was born organically through a need to connect with my music audiences and it has pretty much remained there. My work fits into what we refer to as personal stories. And so much of that genre consists of coming-of-age stories. In other words, stories dealing with nostalgia.
But whether we tell personal stories, folk tales or whatever the subject, I think that as storytellers we all are in the business of eliciting emotion. That is what all artists strive to do. We are trying to make the listener feel something. It may be joy, a sense of loss, fear, drama, whatever, but we are trying to touch them. Which brings us back to making a connection with the listener.
KG: As a professional singer-songwriter, specifically, how do you incorporate storytelling into your music?
MRH: For me when I craft a piece it always starts with the song. When I get an idea for a story, the first thing I do is what I call, "assume the position" which means I get my guitar and put it in my lap and start noodling while thinking about the given subject. Sometimes some words leap from my brain in seconds and sometime it may take hours before the words come to join the music. Then sometimes the words either never come or they just don't work when they do.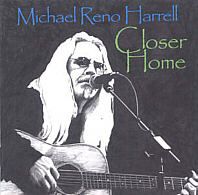 But every story begins after I have written the song. Maybe that comes from having been a songwriter for over fifty-five years. That process also gives me an ending for every piece, the song becomes the ending of the story.
KG: Michael, you are the first professional singer-songwriter-storyteller featured in this monthly newsletter. Your story of the winding road that brought you to becoming a successful storyteller has been inspirational to hear.
MRH: Again, we each come to storytelling on our own path. And we find our place in this wonderful art form by experimenting, by trying out things to see if they fit. And we all need a place to feel safe to experiment. That place might be with family or it may be among a group of storytelling friends. Which gives me a chance to touch on storytelling guilds.
So many of us have had the wonderful opportunity to be associated with a guild, whether it's a formal organization or an informal group of like-minded folks. I'm a member of the Asheville Storytelling Circle and have worked with several guilds around the country. A guild can be such a great experience for not only folks who are new to the game, but they are such a great way to meet other storytellers and make new friends. If there isn't one in your area start one!
KG: Great comments about the benefits of belonging to a guild. For those who may not know, NSN has a number of guilds that are members of our organization.
MRH: When Kathy Greenamyre interviewed me for this article she ended with two questions. The first being, "Why is storytelling important to you." The second was, "Why should storytelling be important to everyone?"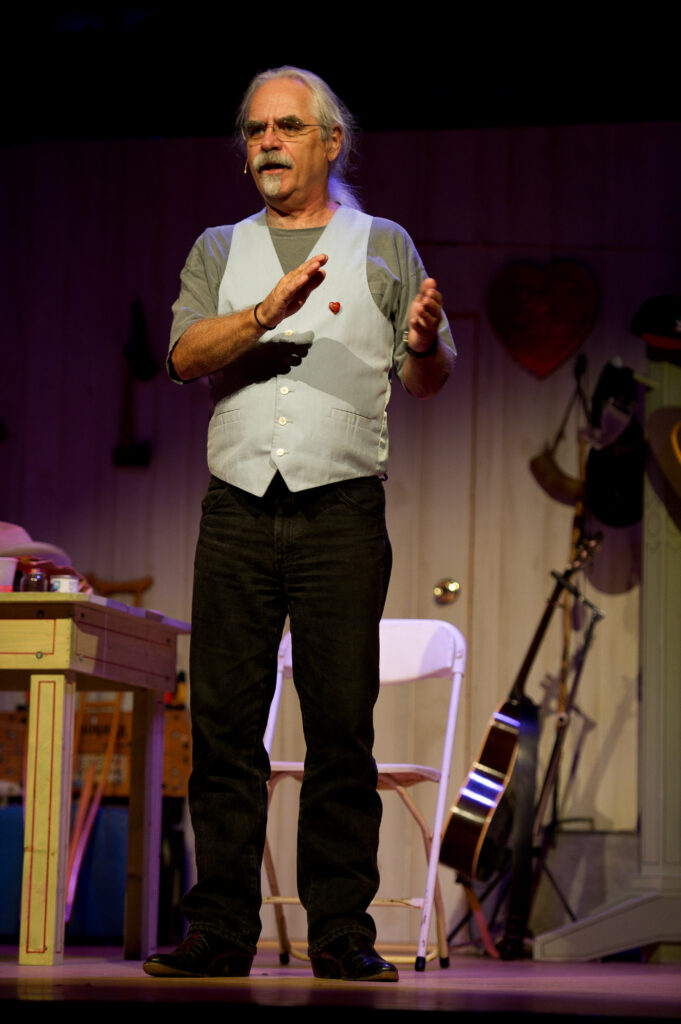 Storytelling is important to me not only in that is has played a huge part in mine and Joan's ability to make a living, but through storytelling we have performed in forty-five states and seven foreign countries and have met some of the most wonderful people on the earth.
And as for, "Why storytelling should be important to everyone?" It is in our genes to tell and listen to stories. It defines us as human. It is who we are.
CONTACT  MICHAEL RENO HARRELL:
Website:
http://www.michaelreno.com
Official Youtube channel:
https://www.youtube.com/c/michaelrenoharrell
Facebook pages:
https://www.facebook.com/MichaelRenoHarrell/
https://www.facebook.com/michael.r.harrell.7
Instagram:
https://www.instagram.com/michaelrenoharrell/
Michael's January 2021 video interview (scroll down the website page for Michael's interview). — Radio Show hosted by Chuck Fink.
https://www.chuckfinkstoryteller.com/storyville-radio-show
NSN loves publishing items submitted by the storytelling community! If you're interested in writing something for publication on the NSN website, newsletter, or Storytelling Magazine please contact the NSN office for more information.
Contact the National Storytelling Network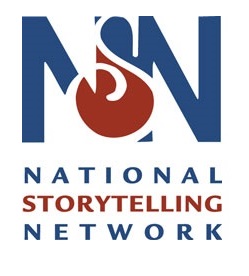 P.O. Box 413014
Kansas City, MO 64141
Telephone: (800) 525-4514
Website: https://storynet.org
Email:
Find us on social media!
Facebook: https://www.facebook.com/National-Storytelling-Network-217381542906/
Twitter: https://twitter.com/NSNStorytellers
Instagram: https://www.instagram.com/nationalstorytellingnetwork
YouTube: https://www.youtube.com/channel/UCBedmDdaRi9N-4Hs-QeYNqw