At the National Storytelling Network, our mission is to advance all forms of storytelling within the community through promotion, advocacy, and education.
STORY NOW! Interview Series
The theme of our 2019 annual conference was Story Now! Now! From the boardroom to the classroom, and the page to the stage, personal stories and folktales are catalysts for change in every aspect of our lives. Now! We are witnessing the power of stories to tear down the walls that divide us, build bridges between people and cultures, and connect us, human-to-human. In this interview series, we'll talk to storytellers who exemplify this Story Now! movement. Each month we'll sit down with an NSN member or member organization, from around the globe, and go behind the scenes to explore how they are personally harnessing the power of storytelling to tear down walls, to be a catalyst for change and connect us human-to-human. Through one-on-one, in-depth conversations, we'll discover the type of storytelling they do, how they do it, who their audience is, and, most important, they'll give examples of the real world, tangible results they get.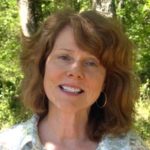 Kathy Greenamyre is NSN's Community Relations Manager. She will be conducting interviews and contributing content each month for our Story Now! Interview Series. Kathy is the owner of a video production company. She's interviewed hundreds of people over the past 12+ years. Her passion is to discover the world (and maybe even learn how to fix it) by listening to, recording, and spreading personal stories.
Robin Kitson – Raleigh, North Carolina
Newly elected President of the North Carolina Guild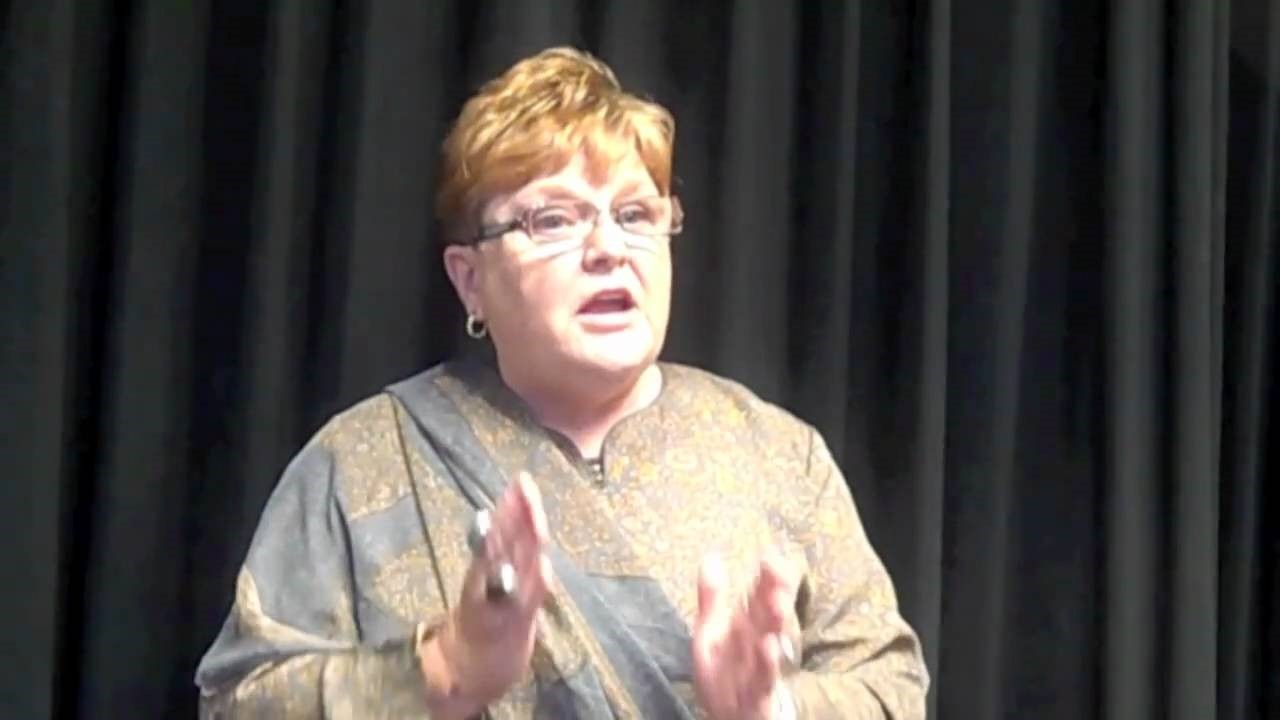 Kathy Greenamyre:  As a 10-year-old, the school you attended was part of a landmark desegregation case in the south in 1960. You grew up in poverty and were raised by abusive and racist parents. You went on to work as the only (and first) female Power Plant Electrician, among 114 men — and eventually became a storyteller and author.
It's 2020 and systemic racism is alive and well in this country, but there has been a raising of consciousness this year that will hopefully lead to major changes.
Let's start your story by talking about Ruby Bridges, the first African American student to integrate an elementary school in the South. You were a 10-year-old who was there the first day Ruby was escorted into your school by federal marshals, and that experience changed your life.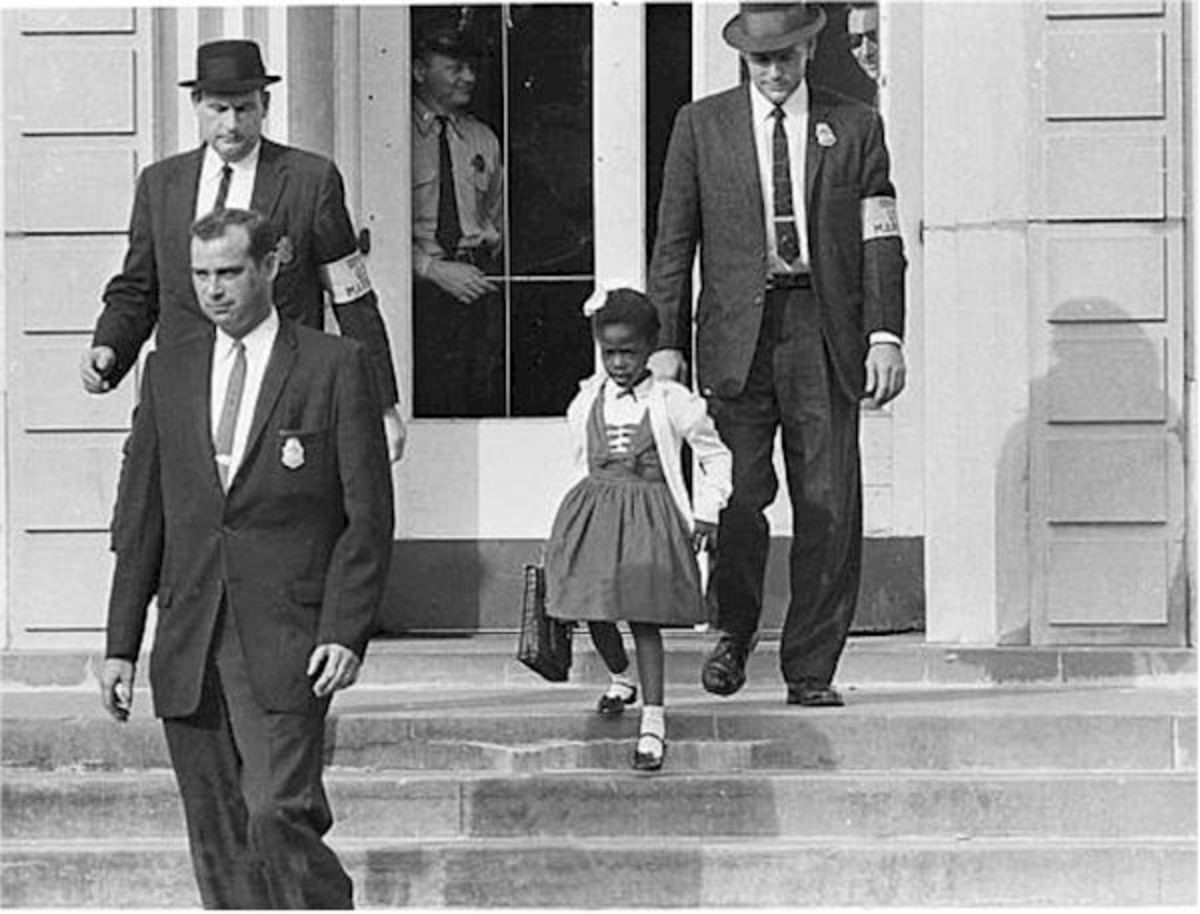 You've told Ruby's story and the part you played (as a bystander), many times over the years, at many venues. Who have you told your story to?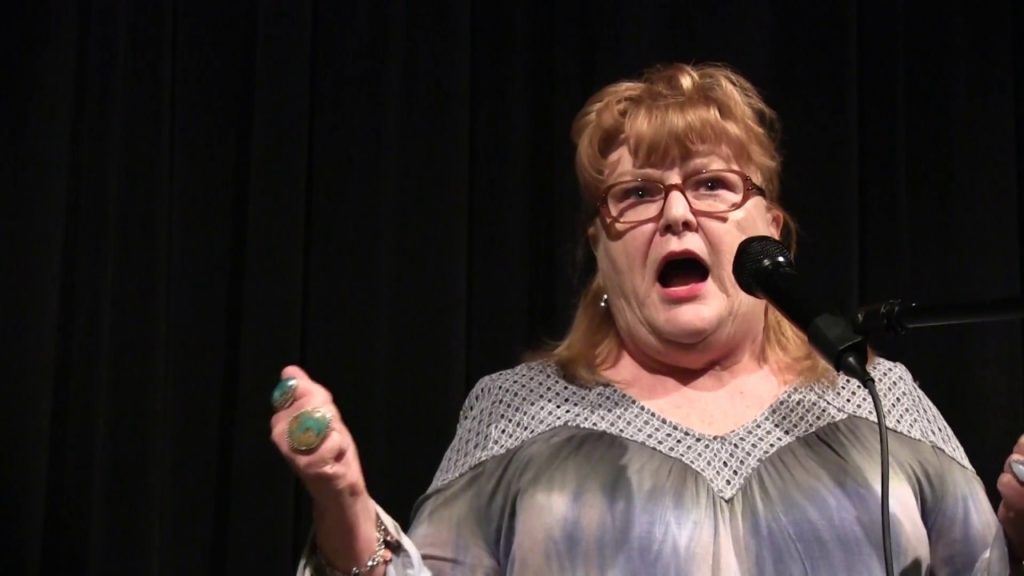 Robin Kitson: Gosh, I have told it at a variety of storytelling workshops, middle schools, and one elementary school in Tennessee.
KG: Why has it been important for you to tell Ruby's story and keep it alive over the years?
RK:  People have heard about the time before civil rights made headway. They have, to my knowledge, never heard what it was like to be a white child or person in the middle of that time.  If a white person has ever spoken about their sorrow as a part of the time and part of the problem, I have missed it. The truth is there were people who were against what happened to black people.  At that time, I was not raised to be one of them, but I became one of them. There is nothing like seeing pure evil in front of your face up close and personal to change the way you see the world.
KG: You were an eye-witness to history on that first day little 6-year old Ruby integrated your school. Describe that day, November 14, 1960, and what it looked and felt like as a 10-year-old.
RK: That's an important question with a long answer. I have documented that day, in vivid detail, so that when people read my first-hand account they might be able to put themselves in my place, to some small degree, and feel what it was like to be there watching a tiny 6-year-old girl, brave beyond her years, being screamed at by an all-white mob, walk into my all-white William Frantz Elementary School in Louisiana during the New Orleans desegregation crisis on November 14, 1960. Here's the link to the story entitled "Ruby Bridges had a Friend (but didn't know it)."
KG: I've read your story and it's riveting. I hope our readers will take the time to read it as well. It's truly an important piece of history. Can you give us just a few highlights from the story?
RK: Here are some excerpts:
"I see the crowd. We are a blur of angry faces shouting a chant. Every age is here, all angry. It seems to my heart to be just yesterday. The chant goes on and on and on."
"At age 10 I am a red-haired blue-eyed freckle-faced child living in foster care.  My mother is a drunk and sometimes she shows up at school beat up and drunk. I get teased and feel shame for being her child."
"I am in front of my friend Linda's house directly across from the entryway to school. All over are police, plus a few uniforms I don't know. Black and white cop cars with red bubble lights line the street. We wait. Nothing happens. And no white child steps inside our school."
We are a solid block of ice that not even a blow torch could melt. Today it is us in the 9th Ward against them with the power to do this in our neighborhood."
"Suddenly there is a car.  Slowly it stops directly in front of me. I see her (Ruby) step out wearing the shoes I have on. My mouth clamps shut; I feel like I am in her place.  My mind whirls, my mouth gets salty. A tear rolls down my cheek.  Quickly I wipe it with my sleeve. I hope no one sees me."
KG: Talk about how you were adversely affected by the shame of this moment in your life.
RK: Knowing that instant that I was part of the evil that had to hurt someone is just a bad feeling.  You never forget such things. The only way to overcome that shame is to be different and go the extra mile to be the voice of reason, stand up to bigots no matter who they are after.  You are henceforth duty-bound to do the right thing whether you feel like it or not. Whether you are afraid or not you MUST stand up.
KG: What do you know about Ruby Bridges today?
RK: Ruby is a lifelong activist for racial equality, in 1999, she established The Ruby Bridges Foundation to promote tolerance and create change through education. In 2000, she was made an honorary deputy marshal in a ceremony in Washington, DC. She's been honored in many other ways as well.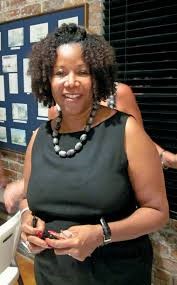 In 1963, painter Norman Rockwell recreated Bridges' monumental first day at school in the painting, "The Problem We All Live With."
'The Story of Ruby Bridges' In 1995, Robert Coles, Bridges' child psychologist, and a Pulitzer-Prize winning author published The Story of Ruby Bridges, a children's picture book depicting her courageous story.
Soon after, Barbara Henry, her teacher that first year at Frantz School, contacted Bridges and they were reunited on The Oprah Winfrey Show.
"Ruby Bridges" is a Disney TV movie, written by Toni Ann Johnson, about Bridges' experience as the first Black child to integrate an all-white Southern elementary school. The two-hour film, shot entirely in Wilmington, North Carolina, first aired on January 18, 1998, and was introduced by President Bill Clinton and Disney CEO Michael Eisner in the Cabinet Room of the White House.
KG: I know you've tried to get in touch with Ruby over the years but to no avail. What are the steps you've taken to reach her?
RK:  I went online the night her father and she were supposed to be talking relative to the movie.  She was not online.  I told her father who I was and that I wanted to talk to her.  I heard nothing back. So, I wrote her a 2-page handwritten letter and mailed it.  I heard nothing.  About 8 years later I worked with Terri Jones who told me one of her family members knew Ruby. I wrote a letter and sent it with her when she went home to NOLA. I have called her foundation. I have written to her at the foundation.
KG: You told me it is on your "bucket list" to meet Ruby one day.
RK: Yes, I want to sit down and have a cup of café au lait with her and just tell her how what happened to her changed my life.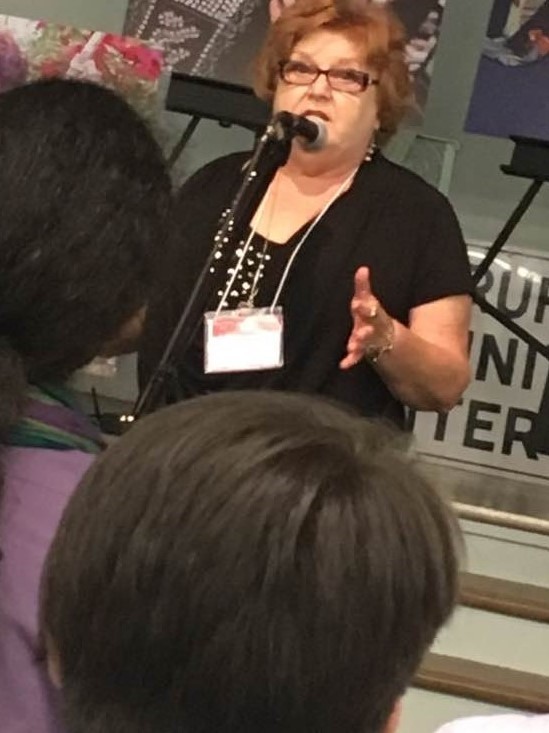 Early years…
KG: Describe the family you grew up in and how, as you say, it made you more empathetic to Ruby's plight.
RK: I grew up in the home of my Aunt Mary and Uncle Lester. I was removed from my parents when I was 16 months old because they were both violent drunks.  My mother did sober up for good when my little brother turned 14 and I was 15, that was because my sister had her locked up in the psyche ward at Charity Hospital.  She had told Mama if she pulled a drunk again after being told she has cirrhosis she would consider it an act of suicide.  After 3 days in the psych ward, my mother suddenly had the nerve to stay sober.  During my youth, Mama came to my school to "see" me, but she was always drunk and often beat up.  I got teased by 3 little girls for that reason, they called my mother names, said I was the child of a whore.  Though I did quite well in school I felt ashamed and didn't want to go to school because of that.
Career…
KG: You had a long career and are now retired from it. Who did you work for?
RK: I worked for Carolina Power and Light Company at the HF Lee Coal-Fired Power Plant (it is now gas-fired).
KG: What was your job initially and the positions you eventually rose to in the company?
RK: My first job was Power Plant Electrician, 114 guys, and me in the plant. We had a female working in the lab but she only came out to collect water samples to check conductivity and then she went back. We also had a female in the tool shop but she stayed in there and didn't roam around the plant.
It was quite different than what I had studied which was Electronics Engineering Technology.  Electronics is small low power; power generation is megawatts.
I didn't actually climb the ladder in the company. I made my 6 months and would be hard to fire after that. Sometime around my 9th month, I asked for a transfer. I was way too short to do that work, I had to carry a ladder more often than others. I am 5 feet 1 inch tall; the plant was not built for short people.
I moved to the System Meter Lab where again I was the first female, there were 43 guys there and me.  I had to answer the electronics questions to get the job. I remember one was about eddy currents…quite the weird nuanced topic.  I didn't get past the superintendent's office to even know I was going to be the first female. When I went to work day one my actual boss sent his second in command to help me, he didn't know what to think of having a woman in the shop.
KG: What were the challenges of working with an all-male team?
RK: The men were unfriendly, I walked into the electric shop smiling said hello and the whole bunch turned and looked at the wall.  I am friendly and that hurt my feelings.  During my time at the plant, they were never friendly.
One time some one or two jumped hard on the bridge that went from the boiler to the electrostatic precipitator.  That bridge is 10 stories high with nothing beneath. The bridge shook. I nearly fainted. It was stuff like that. It took me maybe 3 weeks to get over my fear of heights and knowing the men were afraid to get over it.
Sometime around week 3, a guy named Ed told me why the men were so ugly.  The plant manager Ed (last name omitted on purpose) held a meeting with the men before I came to work. HE told them something to the effect of "We have a woman coming to work Monday. If she complains about anything you will leave this place and never come back, I am not dealing with the EEOC got it?"
KG: You told me that the men were hellbent on getting rid of you but couldn't due to your minority status.
RK: It was not just because of my minority status I was careful to not break rules to give them a reason. I worked my tail off. I didn't ask for preferential treatment, but I did ask for help so I wouldn't do anything that was unsafe. Safety is a huge deal at a power plant. Things in that plant could kill you outright instantly if you didn't pay attention.
KG: Before you landed your great job, you and your kids were struggling. Describe that time in your life.
RK: I was an uneducated single mother with no child support.  I tended bar since that gave me time to be with my kids during the day.  Winter is worse in Kinston NC because it is a tobacco town.  It was around 40,000 max people in 1975.  There were shirt factory jobs but I had never been in one.
I HAD worked at the Royal Sonesta Hotel in New Orleans so when I saw an ad for front desk clerk, I went for it.  That job was filled but they offered me the lounge. I don't drink but I needed to work. My mother had in the beginning taken me and my kids in.  She was on husband #4 and sober for a long time by then, she told me to go to work fast so I did.
In winter I could not make enough tips because the bar was empty or near-empty a lot it was a Holiday Inn. When I ran out of heating oil, I turned on the propane stove but that ran out, I found out I needed $100 dollars to get a delivery, I had no such thing. 4 days went by and I knew better than to ask my mother for help.  Then the toilet water got a thin film of ice over top.  That was the pits so I decided I needed to get educated and go better.
Around Christmas, in my second year of school, the bar burned down. School was daytime there were very few if any night jobs.  School didn't run at night. I went to social services, applied for, and got welfare and food stamps. I told them I would only need it till I graduated — they scoffed.
I just kept envisioning my little blue car driving past a sign that said CP&L. They had interviewed me at school and told me there were few openings ever.  I applied at Kodak and Xerox but every night I saw my vision and I said.  "Thank you, God, for my job at CP&L or something better", that went on for weeks.
Kodak was interested but I didn't really want to go to Buffalo, then one day I got the phone call, it was CP&L they offered me the interview. I thought OH NO I don't want to do that, but I said, "YES I WOULD LOVE TO."  I went for the interview and probably because they needed to hire a minority I was hired.  Being an electrician is very different from being an electronics technician. I don't think the guy who interviewed me was impressed but still, I got the job.
I had $100 in the bank had blown through my $1100 saved that I told the government I had when I got welfare.  Welfare is not a lot of money I was careful but whatever the amount it wasn't enough.
Storytelling Work…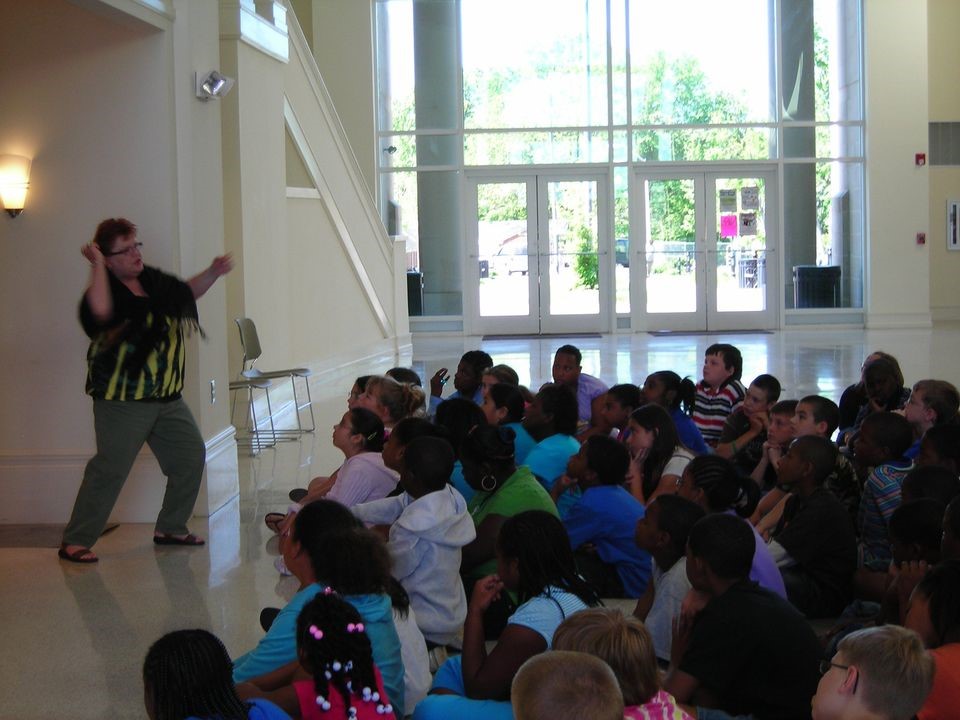 KG: How did you get started in storytelling?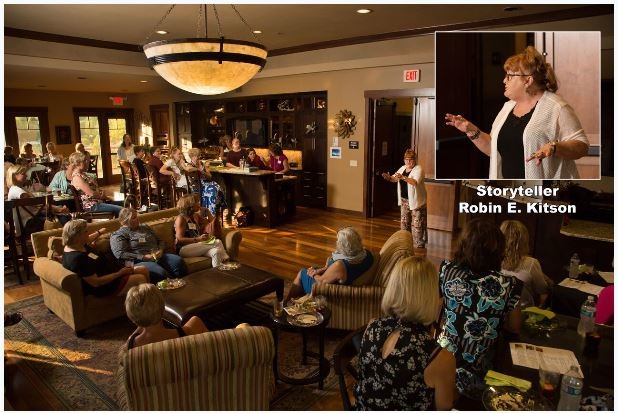 RK: My friend Janice Grant sent me a newspaper clipping about Madafo and Ella Joyce Stewart. My buddy said this stuff sounds just like you. I called Ella Joyce she told me about a class at John C Campbell folk school.  Dianne Hackworth heard me tell my Ruby Bridges story and told me I was a natural.
She later called me and told me there was a festival called the Bayou Bash on the Bog in Greensboro. They had called her looking for Cajun Folktales, so she called me.
KG: You'd been telling Ruby's story for years, but say you never thought of yourself as a storyteller. Was there a turning point when you knew you were a teller?
RK: I told the story for years off and on. I got a call from Story Corps after I was sort of known.  That was around 2019. Story Corps called me about being the first female this and that. That was also after I was known.
I finally realized I was a storyteller when Dianne Hackworth, who has a master's in storytelling, told me I was.
KG:  Did you take any formal classes/workshops to study storytelling?
RK: I started with Dianne and have done more classes than you can shake a stick at. I became a member of NCSG early on and they offer classes.
KG: So, what sort of storytelling work do you do? And who is your audience?
RK: I like adult audiences but am hired more often for public schools, libraries, and storytelling festivals. I've been hired by the Bahai' and done the Dvali Festival. I really like international tales and tell those. There are also camps, dinner theaters, and entertainment venues.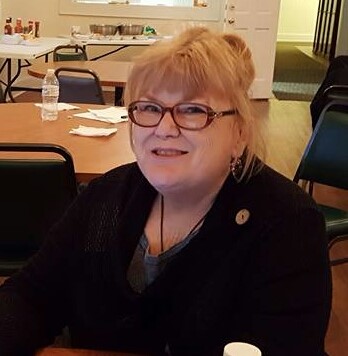 KG: As the newly elected President of the North Carolina Guild, how's that going?
RK: I'm working on a Zoom account for the guild. My nature is to be an ideas person.  I am looking for ways to use zoom to educate storytellers and keep us connected and bring in younger people, especially now during the pandemic.
KG: What kind of feedback and results have come out of storytelling?
RK: Generally, people say I am energetic, expressive, and funny. I do well at Bold Faced Liar Showdowns, have won people's choice but never first place.  That to me is golden since there are no more than 6 judges and the audience is much bigger.
I wrote a children's book, "How Lobster became Crawfish" I need someone to illustrate it and edit.  The story traces the history of Cajuns from Nova Scotia to Louisiana through two lobsters. It is filled with Cajun dialogue and is educational, pushing the idea of paying attention in school.
Final question…
KG: Explain why storytelling is so important to you and why it should be for everyone.
RK: I was a square peg in a round hole as an engineer.  I am a decent storyteller; and it isn't hard for me.  Having struggled most of my working life, storytelling makes up for years of feeling down because I have Attention Deficit Disorder not diagnosed until I was 53.
To experience being good at something thrills me. To have shifted a person's paradigm is thrilling, to teach people is thrilling.
Harvard Business Review wrote an article about storytelling "Your Brain on Storytelling" — the gist is people remember 80% of what they hear via story due to the use of imagination.  Storytelling reaches inside people, it can promote an idea, get you a job, teach, and it polishes the heart.
As I say on my website, we all start life with a shiny little heart, we blow spit bubbles suck our toes, and think we are ALL THAT.  As we grow, we get criticized and hurt, and rust forms all around our heart such that a day comes and it no longer shines at all.
What you need is a storyteller. When you hear our stories, you are reminded you are still that little kid who sucked his toes and you are all that. Your heart swells and swells and pretty soon the rust flies off and your heart shines again.
I have many examples I could give of why storytelling is so important. But one story stands out among them all. I hope you'll take the time to read this short, true story.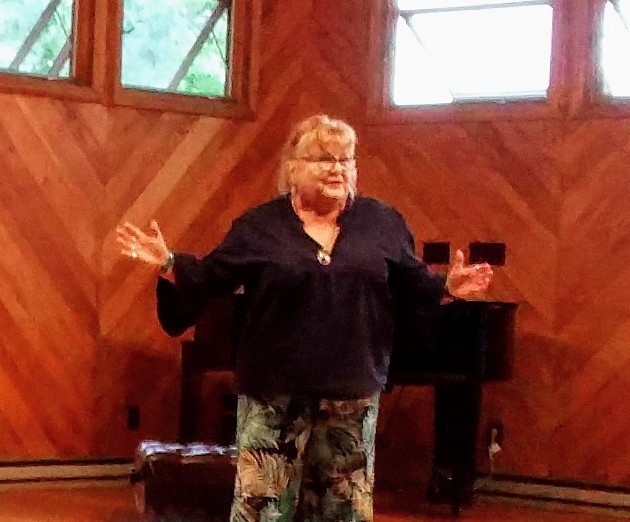 It's about a classmate who told me the effect I had on his life – and how it literally "saved" him during the horror of growing up with an abusive father. I had no idea until 2007 when I saw this classmate for the first time since we were in school, that he had this powerful story about me. It was a shock and the best gift anyone could ever give me.
Contact Robin:
Robin E. Kitson
Stories That Polish Your Heart!
www.robinkitson.com
NSN loves publishing items submitted by the storytelling community! If you're interested in writing something for publication on the NSN website, newsletter, or Storytelling Magazine please contact the NSN office for more information.
Contact the National Storytelling Network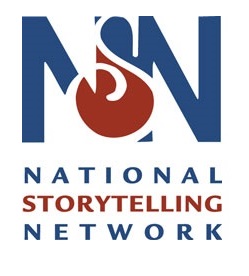 c/o Woodneath Library
8900 N.E. Flintlock Road
Kansas City, MO 64157
Telephone: (800) 525-4514
Website: https://storynet.org
Email:
Find us on social media!
Facebook: https://www.facebook.com/National-Storytelling-Network-217381542906/
Twitter: https://twitter.com/NSNStorytellers
Instagram: https://www.instagram.com/nationalstorytellingnetwork
YouTube: https://www.youtube.com/channel/UCBedmDdaRi9N-4Hs-QeYNqw