At the National Storytelling Network, our mission is to advance all forms of storytelling within the community through promotion, advocacy, and education.
STORY NOW! Interview Series
Story Now! Now from the boardroom to the classroom, and the page to the stage, personal stories and folktales are catalysts for change in every aspect of our lives. Now! We are witnessing the power of stories to tear down the walls that divide us, build bridges between people and cultures, and connect us, human-to-human. In this interview series, we'll talk to storytellers who exemplify this Story Now! movement.
Each month we'll sit down with an NSN member or member organization, from around the globe, and go behind the scenes to explore how they are personally harnessing the power of storytelling to tear down walls, to be a catalyst for change and connect us human-to-human. Through one-on-one, in-depth conversations, we'll discover the type of storytelling they do, how they do it, who their audience is, and, most important, they'll give examples of the real world, tangible results they get.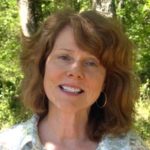 Kathy Greenamyre is NSN's Community Relations Manager. She will be conducting interviews and contributing content each month for our Story Now! Interview Series. Kathy is the owner of a video production company. She's interviewed hundreds of people over the past 12+ years. Her passion is to discover the world by listening to, recording, and spreading personal stories.
Sherry Norfolk – St. Louis, Missouri
Storyteller, Author, Teaching Artist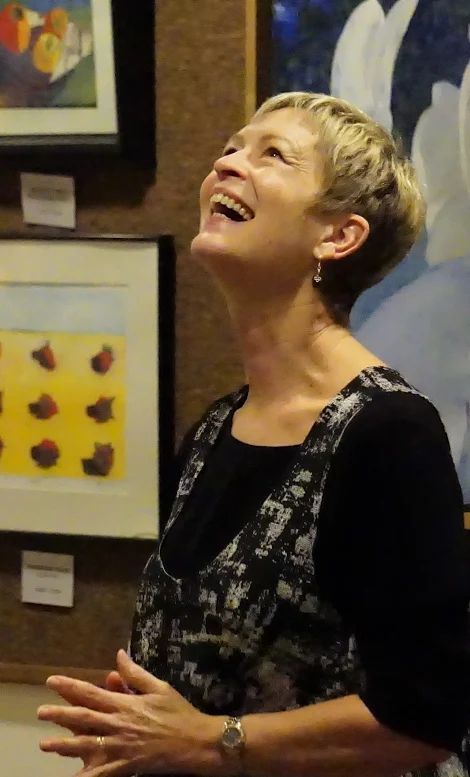 Kathy Greenamyre: I know that you do a lot of work with children. Is that still possible during the pandemic?
Sherry Norfolk: Like just about everyone else, my work has gone 100% online. During the summer, I did quite a few virtual library shows, as well as performances and workshops as far away as India, Singapore and Taiwan and as close as 15 blocks away.
Once school started, I've been doing a lot of work with Wolf Trap.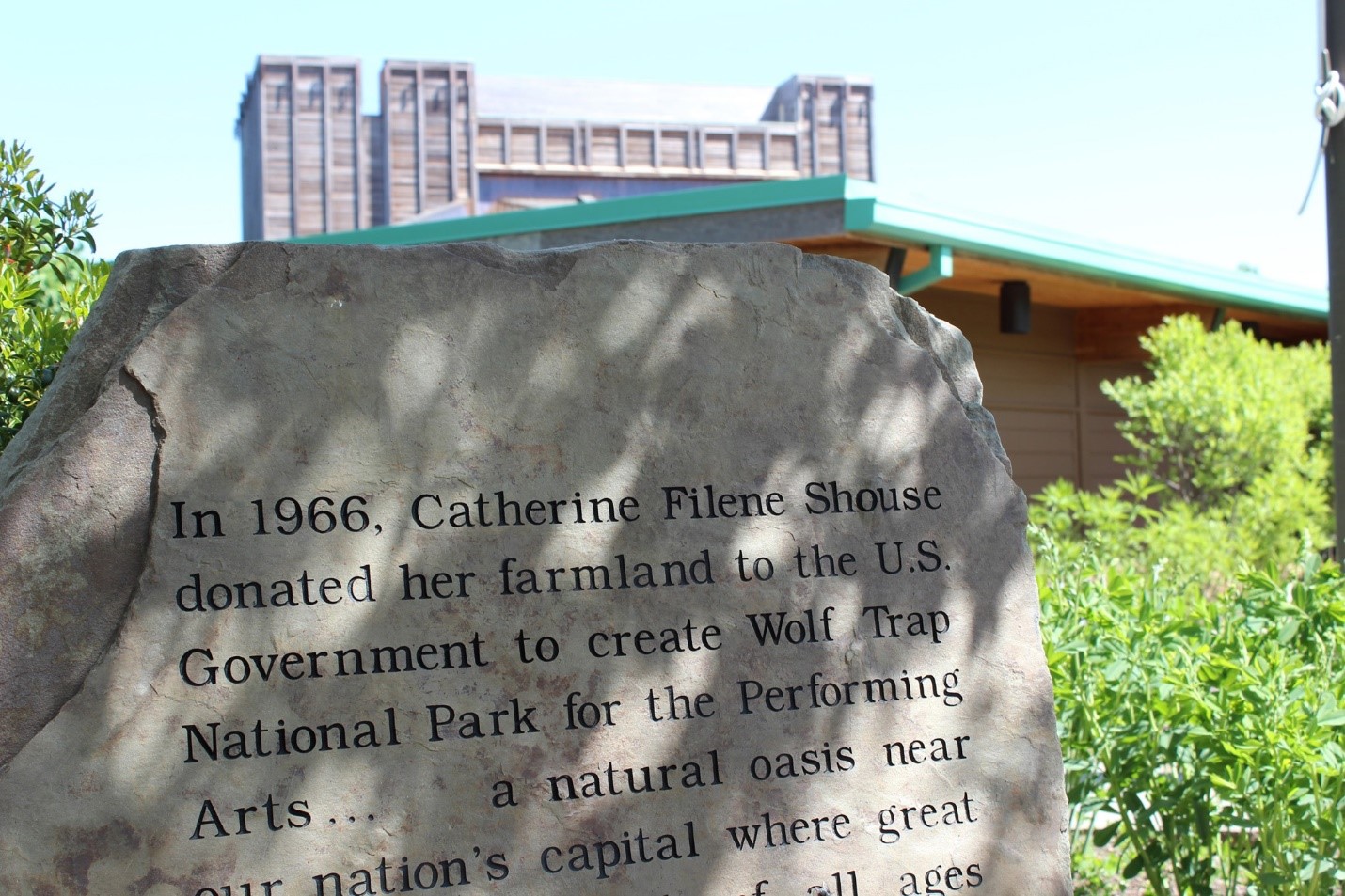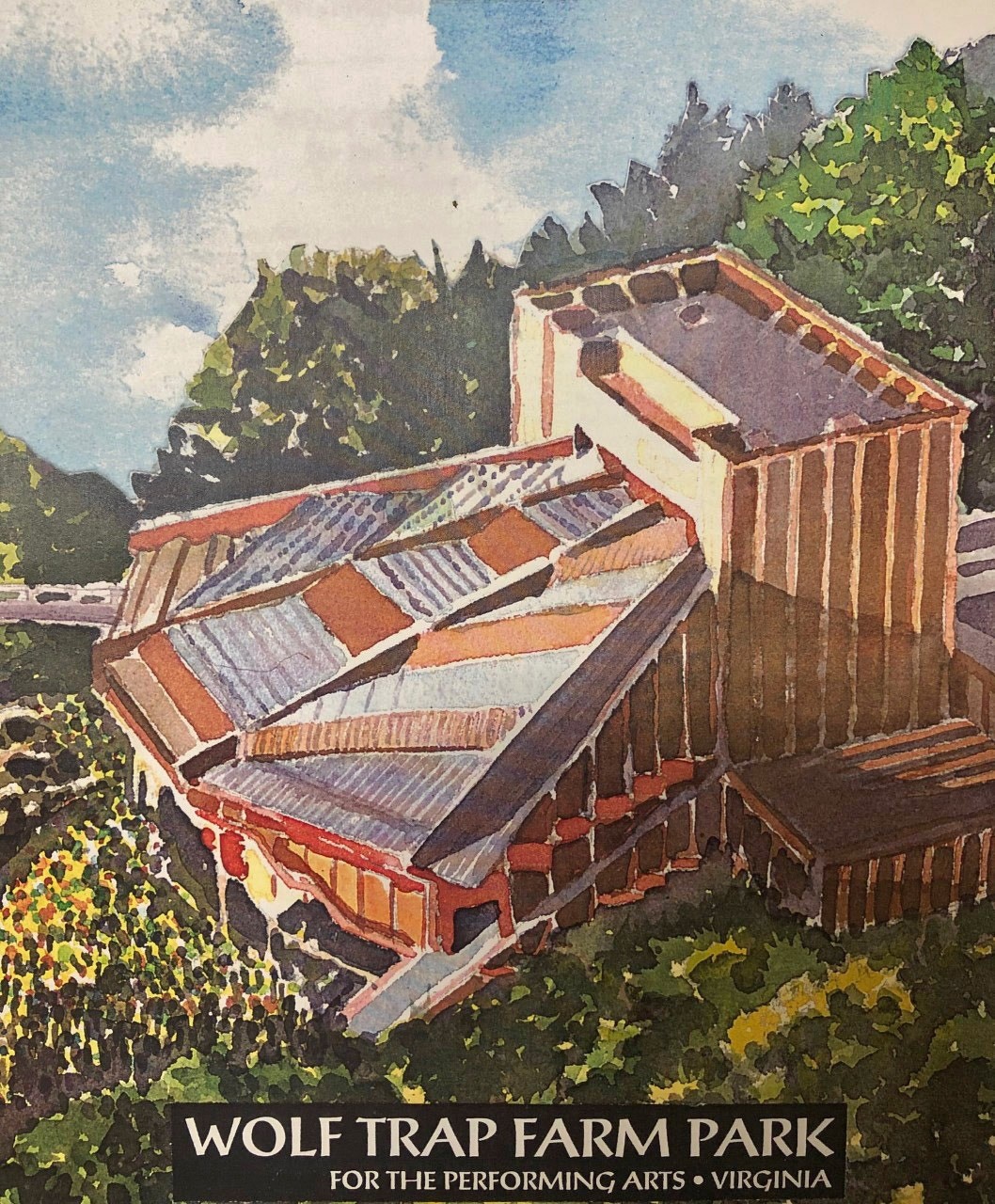 SN: Not what it sounds like! The Wolf Trap National Park for the Performing Arts is the only national park in this country dedicated solely to the performing arts. In addition to the many performances that occur there each year, the Wolf Trap Foundation created the Wolf Trap Institute for Early Learning through the Arts. It's a professional development initiative in which Teaching Artists like storytellers work with preschool and kindergarten teachers to develop arts-integrated learning strategies for young children.
Wolf Trap residencies typically occur in the classroom, modeling the strategies with the children, but of course the pandemic has moved the program online, where we can work one-on-one with the teachers as well as model strategies virtually.
The park itself is in Virginia, just outside Washington, D.C., but there are affiliates across the U.S. and even in Singapore! I work through the Greater St. Louis Wolf Trap, which is sponsored by Springboard/Young Audiences. We are very fortunate to be working in the St. Louis Public Schools and Head Starts. I also lead virtual residencies in Virginia through the Wolf Trap national office.
KG: Besides Wolf Trap, how has the pandemic impacted your work?
SN: In every possible way! Pre-Covid, I spent approximately 75% of the time on the road. In fact, I was on my way to south Florida to lead a workshop for librarians when it all came to a stop on March 18th. I had questioned my client several times about the feasibility of a face-to-face workshop, and she assured me that the attendees were fine with it – but when I landed at O'Hare, she called to say it had been canceled.
Sigh.
I turned around and came home to St. Louis, and spent the next few weeks receiving emails and phone calls about the school gigs, library gigs, professional development workshops and conferences that were canceled.
March, April and May felt like life was on hold, but I had a contract with St. Louis Public Library to deliver four camps in June. Happily, they decided to go online, so I quickly re-imagined all the camps for the virtual environment and ended up working every weekday in June!
The experience of retooling every aspect of the camps was exhausting but valuable – it taught me a lot about what worked, even more about what didn't work!
KG: So June was busy, but…?
SN: July and August calendars were empty.
I had planned to spend the first two weeks in New York attending the Lincoln Center Leadership Lab — the third tier Teaching Artist Lab offered by Lincoln Center Education. I'd been lucky enough to attend the first two tiers in preparation for co-leading the Teaching Artist Institute here in St. Louis, and when I was invited to attend the Lab, I received a grant from the Regional Arts Commission to cover tuition, lodging, transportation and lost earnings.
Of course, the Lab was canceled. In searching for an alternate plan for my own professional development, I realized that developing and implementing a professional development seminar focused on Arts Integration for graduates of the TAI workshops would serve that purpose – simultaneously identifying their needs and how to meet them would be an excellent growth experience. At the same time, I wanted to learn from the best, so arranged a consultancy with Lincoln Center Education to work with Jean Taylor, Lincoln Center Education Assistant Director, Curriculum & Instruction, to guide me in shaping and delivering the seminar.
As we began planning the seminar, it became clear that arts integration was only going to happen in the virtual environment for the near future, and that even after the pandemic ends, there will be demand for virtual teaching. That changed the trajectory of the seminar. We re-named the seminar Next Generation Arts Integration — and I had even more to learn if I were going to teach others!
I spent most of July, August and September attending dozens of online PD sessions offered by the Kennedy Center, the Lincoln Center, Wolf Trap Institute, COCA, Mississippi Arts Commission, Harvard Graduate School of Education, North Carolina Arts Commission, the International Teaching Artist Conference, and more, learning about current and evolving best practices in teaching artistry and virtual learning.
At the same time, I was re-imagining every single residency, workshop and lesson plan on my roster, preparing them for virtual delivery. It's a humbling experience!! But the work has paid off, and I'm able to speak intelligently about what I'm offering and how it works in 100% virtual, hybrid and/or classrooms where I'm Zooming in (hint: each environment has its own challenges!) – and get the jobs!
KG: How did the Next Generation Arts Integration seminars go?
SN: They went really well! All the Teaching Artists that joined us were Wolf Trap teaching artists, so we all were working on the same issues and challenges. We not only learned from each, but formed a strong, cohesive professional community to provide future support.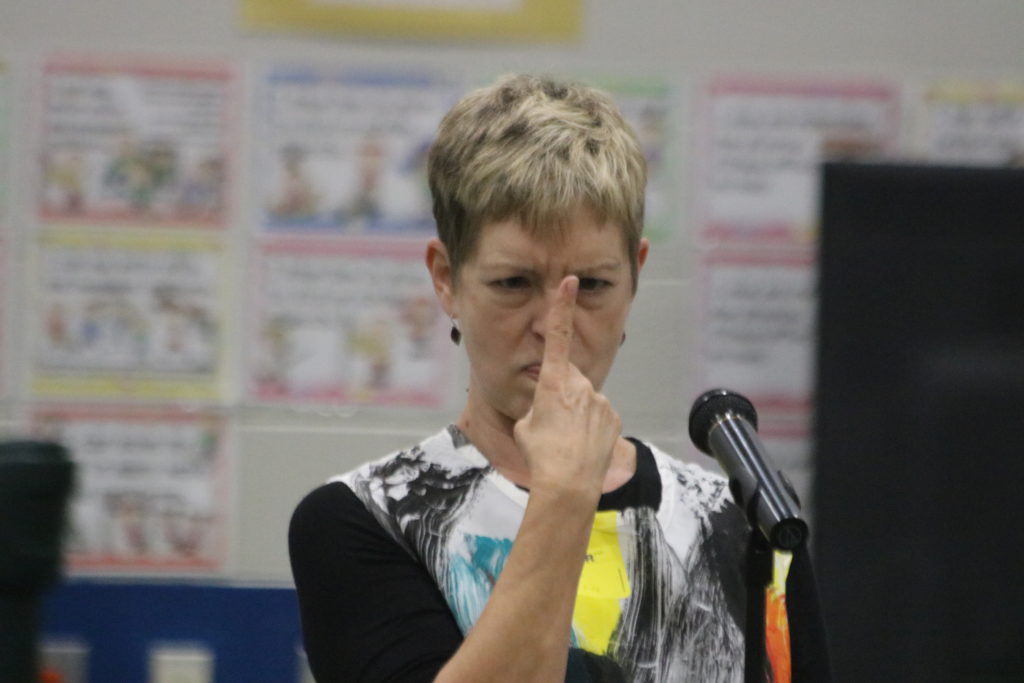 KG: How did you get involved in storytelling?
SN: I was a Children's Librarian for the Miami Dade Public Library, assigned to a brand- new, $6 million library in North Dade County. There were three full-time Children's Librarians, three full-time Library Assistants, 50,000 volumes in the Children's collection. We had a huge service region, comprised of 25 elementary schools, 12 middle schools, and 7 high schools – but no children were coming in.
We tried all the things we were taught in library school – lots of outreach to the schools with fancy puppet shows — we got a trickle of kids. One day I was sent home with the puppet stage and paraphernalia in the trunk of my car. The next morning my then-husband and I traded cars and I turned up at the school with computer programming books (he turned up at his office with a puppet show).
My boss was not amused. "You forgot the puppet show – you will tell the story."
"WHAT?? No, no, I don't know how to tell that story. I just know my own two puppet lines."
"You will tell the story." Right.
So I told the story…and 300 kids showed up at the library after school. Now, you know I didn't tell that story very well, but there's such power in coming out from the barrier of the puppet stage and meeting the children face to face.
After that, we ditched the puppet shows and told the stories – the kids kept coming, and they eventually wouldn't let any program end until they heard a story!
Word spread about the power of storytelling among other schools and teachers that were outside of your library's district. They called and asked for storytelling, but we couldn't fulfill those requests, and there were only a couple other storytellers – Melinda Munger and Nita Garcia – worked for the Library. I eventually began collecting data on how many children and schools we were turning down and used it to write a federal grant proposal to create a full-time position for myself as Children's Outreach Coordinator (otherwise known as "Storyteller"!) for the Miami Dade Public Library.
We were awarded the grant and I became a full-time storyteller!
KG: But you didn't stay in Miami. What happened?
SN: My husband was transferred to Atlanta, where the same funding was not available, so I became Youth Services Coordinator for the DeKalb County Public Library. DeKalb is suburban Atlanta, and it was growing fast at the time. When I joined the Library, they were in the midst of doubling the size of the system from 13 to 26 branches. They had never had a Youth Services Coordinator before but knew that with the expansion it would be needed. And because the position had never existed, I was told that I could write my own job description.
Heh, heh, heh.
It soon became apparent to me that there was a huge need for outreach services – that those services should be provided by storytellers.
For instance, I learned that there were eleven shelters that served homeless women and children in DeKalb County. I visited each shelter and found that those shelters provided clean beds and two meals a day. There were no books. People rarely even talked to the kids – but we know that while children who are surrounded by books and language are prepared to succeed in school. These children were being prepared to fail.
Back to grant-writing: I found funding for 5 storytellers to visit the shelters on a weekly basis, telling stories, reading aloud, and talking to the parents about the importance of conversation and story. Another grant provided a huge selection of new paperback books for kids to keep and take to their next home. Betsy Doty, one of the storytellers, arranged for permanent shelving to be built in each shelter. The program lasted for 11 years and served hundreds of families.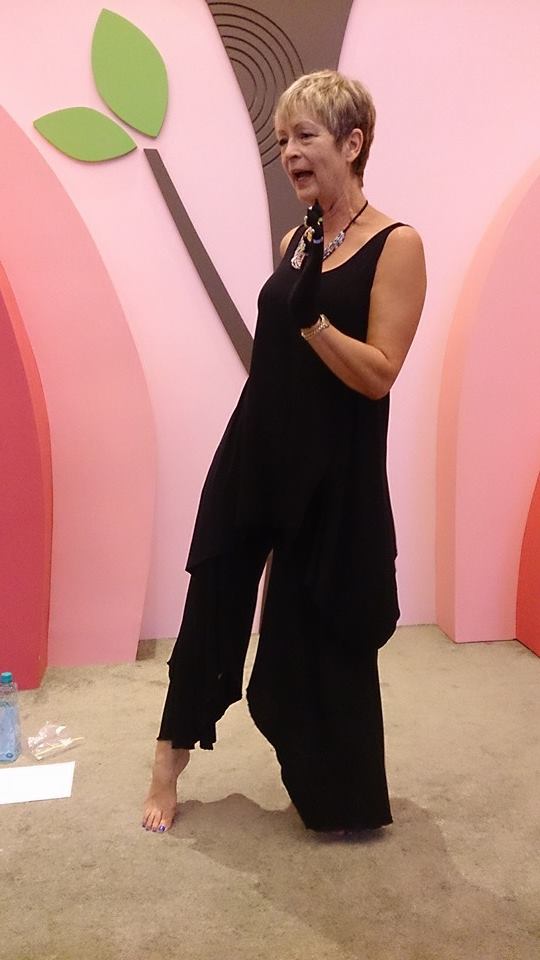 So, I was training librarians to be storytellers and hiring storytellers to work in the shelters, but my work was mostly desk-bound. I did continue to perform at some storytelling festivals and did some shows for the branches, but I knew that one day I'd return to being a full-time storyteller.
KG: How did that happen?
SN: Enter the Love of My Life: Bobby Norfolk! We were married in 1994, and by 1996 he inspired me to leave the Library and live my dream. We had it all figured out: he would continue working nationally, performing at festivals, etc., while I would work in the metro-Atlanta schools.
Yeah, things didn't exactly turn out that way. We had a contract to spend six weeks in Anchorage, AK, as storytellers for Alaska Children's Services, a residential treatment center for children with severe behavioral problems. We boarded the plane the day after my final day at the Library.
Our job was to tell stories and discuss them with the kids. There were seven cabins of kids, ranging in age from five to eighteen. As we went from cabin to cabin telling stories, we began to realize that these students, all of whom had extensive histories of abuse, were repeating those patterns by abusing one another both physically and verbally. We looked for a way to establish some norms of respect and kindness.
One day while Bobby was back in the Lower 48 for a festival gig, I decided to try asking the kids to make up and tell stories. I got permission from the counselors – as long as they didn't tell personal stories it was okay – and decided on a game plan.
Ask the group if they would like to create and tell stories.
Explain the ground rules: You must clap for each other, listen to each other, and promise to only say good things to each other about your stories.
Tell a story with a very clear pattern and guide them through the process of using that pattern to create a new story.
Ask them to tell their story to a partner (repeating the ground rules)
Ask if they wanted to tell their story to the whole group, with positive feedback.
It worked in every single cabin!! But I was worried about the last cabin of the day. Every time we entered the cabin housing the oldest kids we had to wait for fights (both physical and verbal) to be broken up. Could they possibly follow the rules? Would they even want to try?
Yes, they all wanted to try.
There was one boy, probably 17 years old, who always curled up in a fetal position, and I was certain he wouldn't participate – but he did! He made up a story and told it to a partner. And then when I asked for volunteers, his was the first hand to go up.
Everyone – the counselors, the kids, and I – stared in disbelief, and then settled down to listen to the story. I don't remember a word of that story, but I remember the feeling that flooded through me as he stood straight and tall to tell it, then rushed to his seat and curled up even tighter than usual.
When I asked what the guys liked about the story, he shook his head and mumbled, "Man, I just made a fool of myself, Made a fool of myself."
Then support came from the most unlikely source in the room. The biggest, toughest, most belligerent one of them all spoke quietly but emphatically, "No you didn't. Man. You a hero. It took guts to get up in front of us and tell that story. You a hero."
The others chimed in, adding comments and praise. Gradually, he uncurled. He slowly looked around, and finally nodded.
No one followed him. There was a silent mutual agreement to let his act of heroism stand alone.
And never again did we have to wait for a fight to break up when we entered the cabin.
That was the day I became a teaching artist rather than a performer. There's no satisfaction like seeing children transformed through story!
KG: Can you give another example, please?
SN: You don't know a small miracle has occurred unless someone tells you. One day I was in a 4th-grade class, sort of following the same lesson plan. The kids had made up stories and were telling the partners while the teacher and I wandered around listening. I suddenly became aware that the teacher was not moving – she was riveted on a pair of storytellers, a look of awe on her face. When she finally broke away, I asked her what had happened.
"I've never heard his voice before. He's been in this school since kindergarten and I never heard his voice!"
When kids have a guarantee that no one will say anything bad, they can sometimes feel safe enough to open up.
The small miracles don't happen often, but they're the reason we keep doing what we do.
KG: It sounds like you've done quite a bit of work with children with special needs.
SN: Well, every classroom is inclusive – typically approximately 20%. Storytelling provides a powerful differentiation tool. I also work with kids with profound special needs through Springboard's contract with VSA-Kennedy Center to provide arts-integrated residencies for kids with special needs. We are usually able to reach 27 classrooms, serving kids with behavioral, physical, intellectual, and multiple disabilities.
KG: Do you work with the Kennedy Center in any other capacity?
SN: Yes, I'm a Kennedy Center Teaching Artist, which means I've led professional development workshops at the Kennedy Center and presented at several of their Arts Integration Conferences. Also – and this is exciting!! – my proposal to create a Kennedy Center Teaching Artist Presents video for the Education website was accepted! I'm working with the production staff on that right now!
KG: That is exciting! Congratulations!
SN: Thanks!
KG: On your website, I saw a long list of books you collaborated on as co-author or co-editor. How many are there now?
SN: I've collaborated on 17 books with brilliant people – Jane Stenson, Diane Williams, Lynn Ford, and, of course, Bobby Norfolk. Most are books that address the power of storytelling in the classroom, but there are also some Anansi stories and even a biography. https://www.sherrynorfolk.com/about-sherry/publications/
I think I work best in collaboration with others – maybe because I'm a twin.
KG: Twin sister or brother?
SN: I have a twin brother named Terry (see, it rhymes!) – he's Chair of the Music Department at Virginia Commonwealth University. And he has twin sons.
KG: So you're both in creative fields. How did that come about?
SN: I attribute it to my grandfather. He had to drop school in 8th grade to support his family, but he loved to recite poetry, and recited poems to us for nearly every occasion. For example, while pushing our swings he always recited "The Swing" by Robert Louis Stevenson:
How do you like to go up in a swing,
Up in the air so blue?
Oh, I do think it the pleasantest thing
Ever a child can do!
I think my brother internalized the music of the poetry; I internalized the magic of the words.
We also were sort of surrounded by music – we had a piano in our bedroom, and a wonderful woman in our neighborhood taught piano to all the neighborhood kids beginning at age 5. We all learned to read music at the same time we learned to read. And of course, we were surrounded by books – our mother was an English teacher.
KG: Final question…why is storytelling important to you? Why should it be for everyone?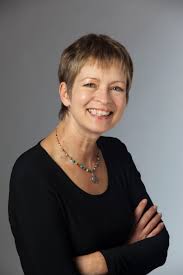 SN: Storytelling is what makes us human. It connects us to one another. It preserves our past, describes and embellishes our present, and imagines our future.
CONTACT SHERRY:
Email:
Website: www.sherrynorfolk.com
Phone: (404) 401-2737
NSN loves publishing items submitted by the storytelling community! If you're interested in writing something for publication on the NSN website, newsletter, or Storytelling Magazine please contact the NSN office for more information.
Contact the National Storytelling Network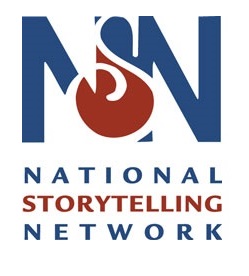 c/o Woodneath Library
8900 N.E. Flintlock Road
Kansas City, MO 64157
Telephone: (800) 525-4514
Website: https://storynet.org
Email:
Find us on social media!
Facebook: https://www.facebook.com/National-Storytelling-Network-217381542906/
Twitter: https://twitter.com/NSNStorytellers
Instagram: https://www.instagram.com/nationalstorytellingnetwork
YouTube: https://www.youtube.com/channel/UCBedmDdaRi9N-4Hs-QeYNqw