told by Rona Leventhal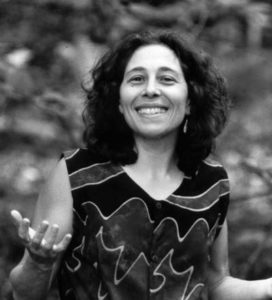 I love this story!  I have told it for many years, mostly to adult audiences, sometimes to school and family groups.  I also frequently use it in teacher workshops, both to look at the many themes that are inherent in any story (well beyond the obvious!) and as an example of a teaching tale (for social curriculum rather than academic purposes).
Whenever I tell this story I think about the time when I pulled into a parking spot in town.  As I walked away from the car to do my errands, I noticed that there was a can of spray paint on the pavement.  I thought to myself, I should pick that up and throw it away.. but  I didn't want to get my hands dirty!  And, by golly, there were errands to be done!  Which I did. I got back in my car and backed out of my spot.. and proceeded to roll over the can of paint, sending a plume of white paint spraying all over the side of my forest green car!  From then on I called it moving abstract art!  You never know where inaction will lead!
Telling this well-loved story to 300 storytellers and story lovers at the NSN concert was a blast!  The story can be found in Margaret Read MacDonald's Peace Tales book (thank you, Margaret, for your graciousness in allowing people to spread these stories near and far!).
About Rona
Rona Leventhal has been regaling audiences with stories for twenty-one years. Her stories, coaching and teaching have taken her to storytelling festivals, conferences, international venues, schools and libraries.  She is passionate about education and loves to share the power of storytelling with teachers.  Rona is Co-Editor of the award-winning book Spinning tales, Weaving Hope: Stories, Storytelling, and Activities of Peace, Justice, and the Environment (New Society Publishers), and co-author of the article Ten Reasons to Use Storytelling in the Classroom.  Rona's CD, "Raps, Rhythms and Rhymes: Stories that Tap, Rap, Shake and Sing!" will be out in 2011.  Rona produces and facilitates the Summer Storytelling Institute, a three day immersion into the art of storytelling (August 12-14, 2011).
Contact Rona
Website: www.ronatales.com
Email:
413-586-0624
Podcast: Play in new window | Download