The Sentinel   September 25, 2018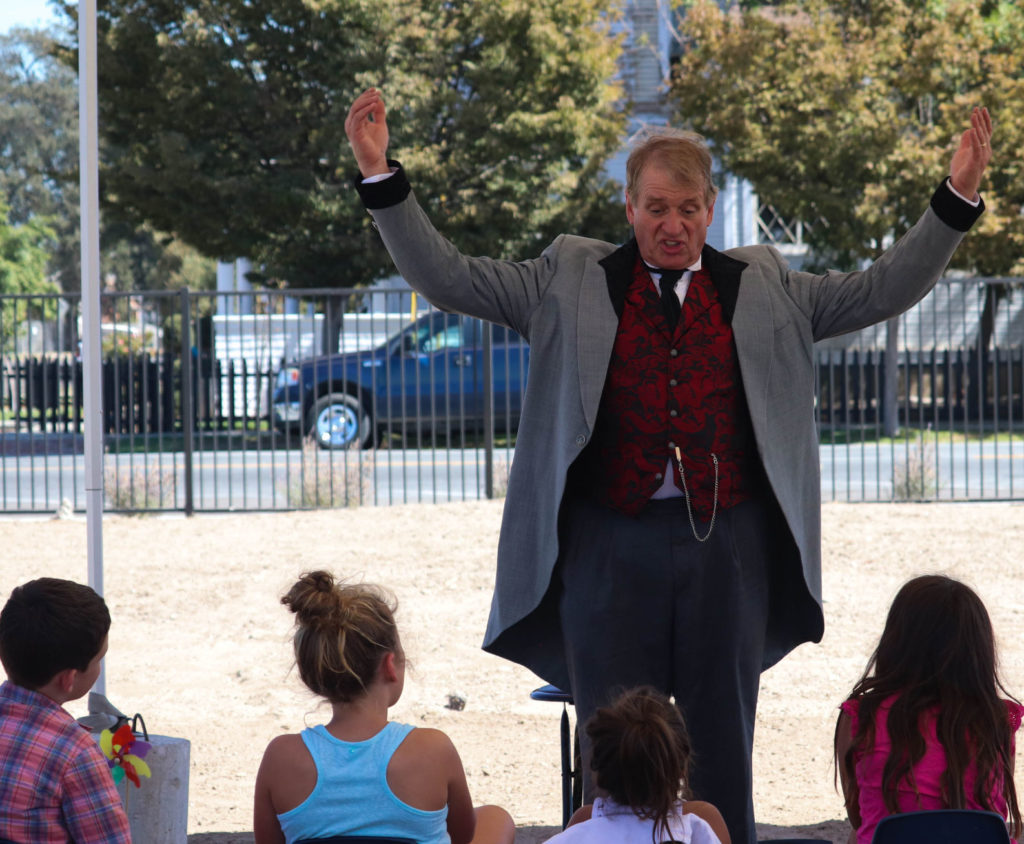 HANFORD — Bringing stories to life was what some volunteers and children did at the Children's Storybook Garden Saturday.
The Storybook Garden hosted its first-ever Storytelling Festival where children had the opportunity to listen and interact with several storytellers for a few hours at the garden.
The Storybook Garden is a place where children are invited to come and hear stories told by volunteers. The garden also offers classes that emphasize the art of storytelling, healthy eating and life lessons.
Rebecca Bell, program coordinator and board member of the Storybook Garden, said the event was meant to expand on the garden's mission of inspiring children's imagination.
Bell said this event was the brainchild of one of the founders of the garden –  Judy Wait.
Wait said that the difference between storytelling and reading is that you bring the story to life in the way that you tell it.
Bell said that storytelling allows for the teller to use their imagination and set the tone of the story with their voice, the way they tell the story and often how they dress.
The storytellers each told at least one story while wearing a costume including props to engage the children.
"I love watching the childrens' eyes light up as they listen and get excited," Bell said.
Some of the stories told included "Baron Wolf," "Little Mouse," "Thumbelina," "Three Little Pigs" and "Little Red Riding Hood."
Aiden Bell, 8, said that he thinks storytelling is important because it teaches children life lessons such as not bullying and being nice to others.
Aiden and around 11 other children attended the event Saturday.
The garden is coming close to completing its first year of operation in November and organizers still have more events that they want to add to their offering – a celebration of Dr. Seuss' birthday, a celebration of Hans Christian Andersen's birthday and a storybook festival, to name a few.
Bell said that with future events they will devote more time to the preparation process so they can have more people involved and hopefully continue the garden's growth.
The Storybook Garden worked with Randel McGee, Terrance McArthur, Hanford Multicultural Theater Company, World Link, Joey Perez and Jake at KFUN 92.5 and several other volunteers and sponsors to make the event possible.