In order to encourage new listeners to come back to our next storytelling event, I send them a letter, thanking them for coming and telling them about our next event. Below is a copy of such a letter.
April 20, 2004
Bill Jones
1234 N Virginia St
Indianapolis, IN 46205
Dear Bill:
We are so pleased that you attended "Myth American: Stories adapted by Carol Birch" on Saturday, April 17th at the Indiana History Center. Your patronage is much appreciated.
Storytelling Arts of Indiana was founded in 1987. Three passionate individuals had the vision of reintroducing audiences in central Indiana to the power of the spoken word. Their spirit attracted volunteers and donors together to celebrate the first Hoosier Storytelling Festival in 1988. Now in its sixteenth year, Storytelling Arts of Indiana presents a full season of events.
We hope to see you at our next event on Saturday, May 1st featuring Donald Davis. This performer will be quite different from the previous storyteller but that's what makes the art of storytelling so much fun. Each experience is unique yet hopefully you will come away from the experience wanting to share your own stories with your family and friends.
If you have any questions, please call me at 317-576-9848.
Warmest regards,
Ellen H. Munds
Executive Director
Storytelling Arts of Indiana
Author's Bio: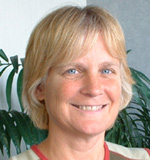 Ellen H. Munds is the Executive Director as well as one of the founders of the Storytelling Arts of Indiana. As director, Ellen oversees many programs including the annual Hoosier Storytelling Festival, Storytelling Series, Frank Basile Emerging Stories, Sharing Hoosier History Through Stories (in collaboration with the Indiana Historical Society), Special Events and Family Programs.
In addition, Storytelling Arts publishes: (a) annually the Directory of Indiana Storytellers and distributes it across the state; (b) quarterly the newsletter The Story Continues which is mailed to all donors and supporters of Storytelling Arts of Indiana.