By Jennifer Munro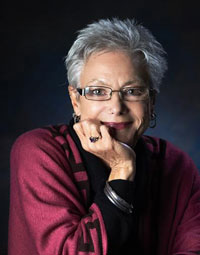 For many years, I had the privilege of teaching eighth grade English in a school in Connecticut where the curriculum was based on Joseph Campbell's theory of the monomyth – and it was stirring, important stuff. We were teaching kids about life, the realities of the human condition, and the need to discover the person we were truly meant to be. Sounds grandiose, I know, but the kids loved it – because it resonated with a truth for which they were hungry.
What is the monomyth? What is the hero's journey? And why does it matter? Campbell studied the world's myths, many of which have survived for thousands of years, and discovered a specific type of myth whose structure is common to all cultures and all times. He called it the "monomyth." His exhaustive study is detailed in his book The Hero with a Thousand Faces.
Campbell explains that although the heroes of these myths have different faces and come from different cultures and time periods, they all follow a similar path, which he called the heroic journey. The heroes in these stories receive a call to adventure that forces them to set forth in search of an object or a spiritual truth which has the power to transform the hero and heal his world. Filled with perilous obstacles, the journey tests the hero repeatedly, but he returns triumphant.
The important point for teachers is the pattern can be found in many different forms of story. Most notably, it exists in fairy tale, folk tale, wonder tales, myths, and legends. However, it can also be found in other media such as biographies, news stories, and especially movies. It is a rich treasure trove which has great appeal for students of all ages, but most importantly, it provides important opportunities for them to become storytelling practitioners in a deep and meaningful way.
Our eighth grade curriculum began with a study of ten classic virtues and vices, which evolved into a storytelling unit in which both teachers and students became storytellers. The unit also contained a technological component and authentic ways to differentiate the curriculum. Students then went on to explore heroes in their own lives in the form of personal narratives, which they also shared orally. Telling stories increased their self confidence enormously, and hearing one another's stories forged the strong bonds of a supportive community. They continued with an examination of the hero journey motif in various genres: literature, myths, legends, and movies (think Star Wars, Lord of the Rings, The Wizard of Oz, The Lion King, and even Step Up – the first one with Channing Tatum, among others!) The year concluded with the study of non-fiction heroes, which also contained a vital oral component.
The arts of speaking and listening as stated educational goals have largely been neglected by the educational establishment, which is a tragedy. Great value exists in having students of all ages listen to and retell fables, folk tales, fairy tales, and myths. In doing so, they absorb the moral compass of a shared cultural heritage. As they grow older, they will also recognize that the themes, character types, and patterns of traditional stories resurface repeatedly in all forms of literature, thus deepening their appreciation of the importance of oral tradition.
Our sweeping curriculum awakened young people to the truth that they have powerful voices and important stories to tell – that they, too, will receive the call to adventure again and again during the course of their lives and, because they know that the heroes of all time have gone before, they will know the path well and will venture unafraid.
If you choose to teach the hero's journey and incorporate storytelling into your curriculum, you will find yourself embarking on a magical journey where you will connect with your students in deeper ways than you can possibly imagine.
Come learn more about this topic at Jennifer's workshop at the 2016 National Storytelling Conference, July 21-24, in Kansas City, Missouri. www.storynet.org/conference
About Jennifer
A dynamic storyteller, Jennifer's original stories are populated with memorable characters that spring vividly to life. Her repertoire also includes myths, legends, fairy and folk tales. She has performed at major festivals across the nation, most notably the National Festival in Jonesborough, Tennessee, and the Timpanogos Storytelling Festival in Utah. She has produced two award-winning CDs, and her first collection of short stories, Aunty Lily and Other Delightfully Perverse Stories, will be available from Parkhurst Brothers in 2016. Also a gifted educator, Jennifer has taught middle school English and now teaches Storytelling in Education at Sacred Heart University in Connecticut.
Contact Jennifer
Website: http://www.jennifermunro.net/
Phone: 203-421-0625 or 203-376-7220