by Carolyn Stearns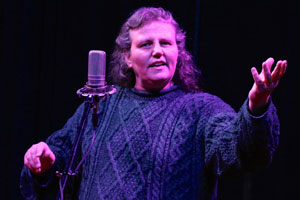 In the back of the closet, an old box in the attic, a jewelry box long forgotten, these are the places some of your family stories lurk. I have focused a portion of my work on unearthing these remnants of stories and fleshing them out. There are jewels of stories waiting to be told once more. There are family members whose memory has been relegated to a name and a date. Through telling their story, their life still teaches lessons and impacts the next generation of the family. You can honor a family memory with a story.
My historical family story quest began with my Great (x4) Uncle George. I inherited his writings, notes and a few artifacts. I have known about Uncle George all my life, but I never "KNEW" Uncle George. He was born in 1835, our lives did not intersect, that is, until I read his writings. Here was a glimpse direct from his thoughts. I am sure the care he took in writing his memoir was because he wanted his story told.
That was where my education in historical family stories began. It doesn't matter if your family story is from 1960 or 1775, there is a process to bring it back to life. History is often considered a dry subject by students. Storytelling has the power to breathe life back into the dry data of time and event and make them personable encounters with another era. Just as CPR revives a person, I revive a family story.
My workshop, "My Roots are Showing; Collecting and Telling Family Stories" at the 2016 National Storytelling Conference (July 21-24, Kansas City, MO) invites participants to delve into family story and craft a tale that will reintroduce the family and your audiences. You don't have to be a storyteller to appreciate a good family story, or to tell it. These are the stories children need to hear on the way to a baseball game, or school. These stories are to share when the relatives come for a visit.
You don't need a famous relative to tell a great family story. With my process you will walk back through time and gather the pieces that fill out your story. You will also have prompts to help you gather stories before they are lost to time. Sit down with our elderly generation and collect as many story seeds as you can before they disappear.
How do you tell that story? How do you use your voice and body to make the story more realistic? What can you give your listeners to be sure they are not just hearing the story, but experiencing it? In my workshop we will interact with each other as we try different ways to breathe life into your story. Come with or without a story, I have the prompts to stir your memories. If you have a story you want to tell, a memento, a photo you want to use as a starting place, meet me at the National Storytelling Conference.
Everyone has some old stories that wait in the recesses of time and memory. I have the story CPR to bring them back to life. My roots are showing in my stories, those long ago relatives struggling in a world we don't recognize. Let me help you unearth your roots, collect and tell your family story.
About Carolyn
I live at the intersection of arts an agriculture. I perform all types of stories but am drawn to stories from history. My historical family story CD, George Henry Story – The Man Who Painted Lincoln was recipient of three awards. My workshops range from Family Stories to STEAM Ice Cream: engaging participants in the STEM curriculum with the Art of storytelling, alternative energy and making ice cream. I am part of the 9th generation to live on the family dairy farm, Mountain Dairy in Mansfield Connecticut.
Contact Carolyn
You can find me on Social Media, Twitter, Facebook, You-Tube, Instagram and LinkedIn.