told by Joanna Demarest
Click to listen
About the Story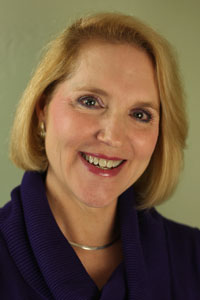 Love of family, country, and the men who fight to preserve our freedom are the central themes of Unexpected Guests, a true-life tale of a 16 year old girl and her encounter with 8 Marines on a Florida beach.  This humorous tale tells how, from that chance meeting, a family tradition was started of sharing Thanksgiving with men in uniform as a "home away from home".
"One of the greatest joys of telling this story is that I have, on numerous occasions, had men come up to me afterward and say, thank you, I was one of those men that served that a family shared their holidays with or will reminisce about their time spent on the bases around Pensacola," says Joanna.  "It truly brings joy to my heart knowing that I have made a connection with those who have or are serving!"
About Joanna
From fairies to ghosts to historical women, Joanna Demarest will take you on an adventure as she spins tales old and new.  She has been telling stories to children and adults for over 20 years.  It all started when after reading every book on her daughter's bookshelf she wanted something new, so she started creating fresh stories of her own. This passion for sharing her stories has been fueled by her nineteen moves within the US and overseas. Joanna specializes in American, Historical, Traditional and Southern Tales, Ghost Stories, Storytelling Workshops, and her own unique Ladybug Stories©.
Contact Joanna
Phone: 412-915-6976
Email:
Website: www.joannademarest.com
Podcast: Play in new window | Download