Told by Willy Claflin
My dad got this all started – he told me stories every single night from about age 3 to 10.  This is my favorite story about my dad, told at the 2010 National Storytelling Conference in Los Angeles; he would have loved participating in it with us.  Hope you can join us for "A Conference to Remember" at the 2012 National Storytelling Conference in Cincinnati, June 28-July 1:  www.storynet.org/conference/index.html.
About Willy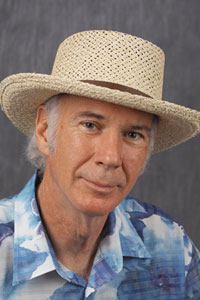 Willy will be sharing the work of the influential storyteller, Gamble Rogers at the 2012 National Storytelling Conference:  "Hard Times Don't Scare Me None: Remembering Gamble Rogers."
Willy Claflin, a 2010 NSN Circle of Excellence Award recipient, is a favorite at storytelling festivals. He tells original and traditional stories, sings his own songs and ballads from the British Isles and Appalachia. Willy is also the speaking mouth person for Maynard Moose, another famous storyteller and kids author, whose second book, "Rapunzel and the Seven Dwarfs" won a NAPPA 2011 Gold Award.
Contact Willy
Website:  www.willyclaflin.com
Email: 
Podcast: Play in new window | Download