By Jessica Robinson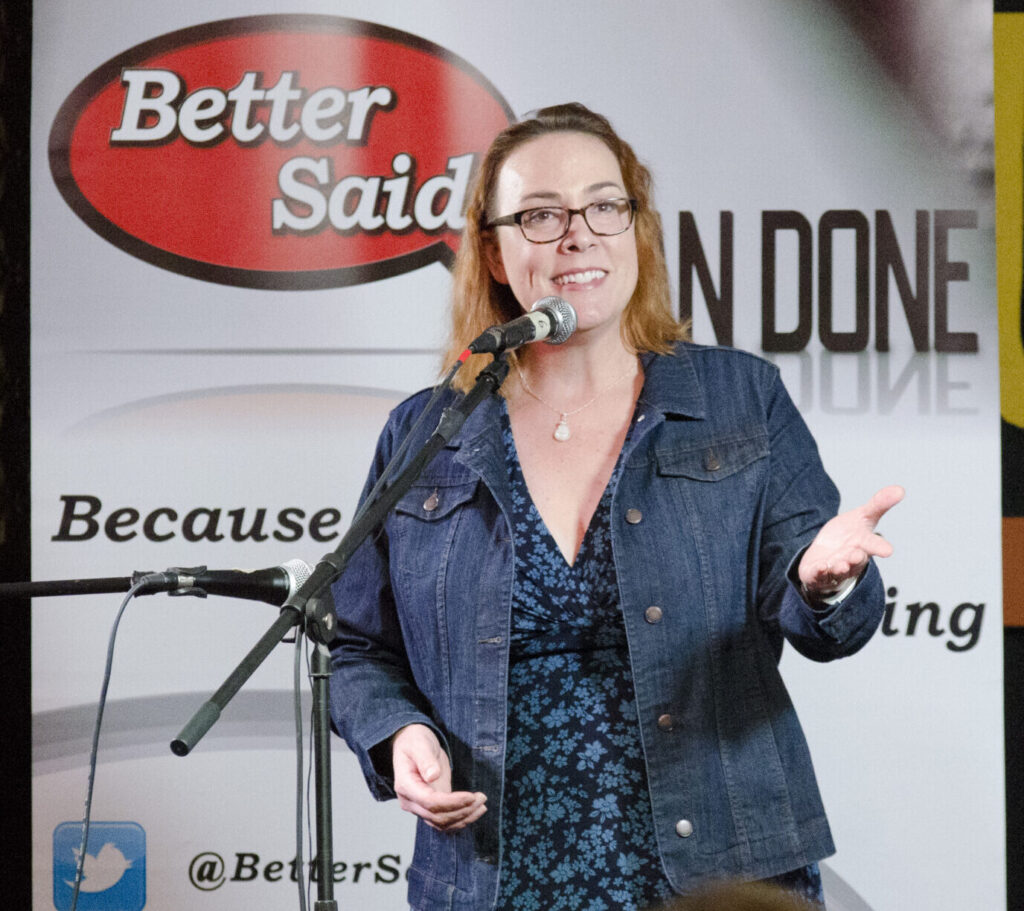 The world is not lacking in women storytellers – amazing, talented, professional, women storytellers. I have been a storyteller for 14 years, and a show producer for 10 years, and have had the privilege of working with hundreds of women storytellers. There are a lot of us! However, it seems as though most of the featured storytellers at festivals are men – amazing, talented, professional, men storytellers.
It occurred to me that I could do something about the inequity, that I could give women a larger platform to share their stories. Not to cut men out, just to raise women up. Thus, the concept for the first Women's Storytelling Festival was born.
The first festival took place in March of 2020, days before the whole country shut down due to Covid-19. If it weren't for the looming shadow of the pandemic, I would say that that first festival was transformative. It certainly was wonderful for those of us who could share and listen to stories together, but the event was far smaller than I had envisioned.
The stories shared at the first festival were no different than what you'd hear at any festival. There were folk tales, historical tales, personal stories, singing, and lying. The one difference was that all the voices were female. And that one difference was key.
I have been asked many times whether the stories at the festival have a feminist slant. My answer is two-fold. Firstly, no. There is no feminist agenda. This is a storytelling festival. However, when women feel safe and heard, when we feel like we are in a space where our stories are given equal attention, the performances, and the stories themselves, are different. There is a hum of feminine power that runs through the festival even when the stories are about Jack, Coyote, Anansi, or that thing that happened that one time at work, or school, or while buying a house. We are women. Hear us tell.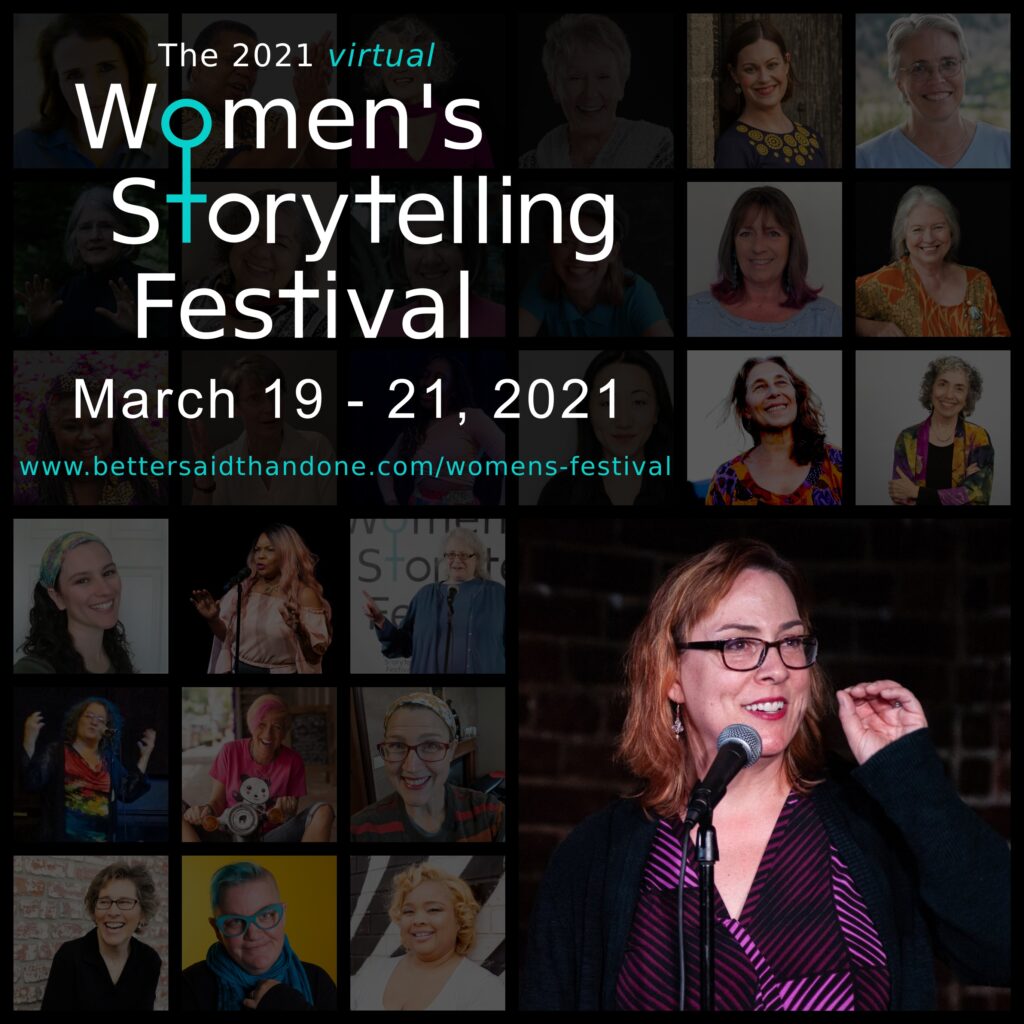 The Women's Storytelling Festival kicks off Friday, March 19, 2021, at 6:00 pm EST, and concludes Sunday, March 21, 2021, at 9:30 pm. The festival will include performances – both live and pre-recorded – from 36 female storytellers; a Story Slam, hosted by the National Storytelling Network, with an opportunity to perform and win prizes for any ticket holders who put their name in the hat and are selected; and a Story Swap, open to all ticket holders.
[Performer bios here.]
Better Said Than Done is addressing the current economic crisis by offering pay-what-you-can tickets. Contributions of $40 per person are suggested, with a minimum contribution of $10. A percent of proceeds from the festival will be donated to the National Storytelling Network. All other proceeds will be split among the storytellers. Contributions are encouraged to help support the performers, Better Said Than Done, and this fledgling festival.
The 2021 festival features a greatly expanded schedule of 24 hours of content in one weekend. All ticket holders will receive links to complete recordings to watch at their leisure for two weeks following the festival. For schedules, other details, and tickets, visit https://www.bettersaidthandone.com/womens-festival/. The stories are intended for a mature audience; people of all gender identities are welcome to attend.
Better Said Than Done usually defines storytelling as the art of performing a true, personal story in front of a live audience. Storytelling is a performance, an art, a form of entertainment, and, from our mouths, a reality the audience will not forget. Better Said Than Done, Inc., was launched in May 2011 by Jessica Piscitelli Robinson, to bring the art of storytelling to Northern Virginia. For more information on upcoming shows, storytellers, or workshops, please visit https://bettersaidthandone.com.

The 2021 Women's Storytelling Festival was cast through a call for submissions which closed in September 2020. We will host a call for submissions for the 2022 festival starting in June. To keep up-to-date on Better Said Than Done news, like and follow us on Facebook, or sign up to receive our newsletter. If you'd like an opportunity to appear in the 2021 Festival, get a ticket and put your name in the hat for the NSN Story Slam, or come to the festival story swap.