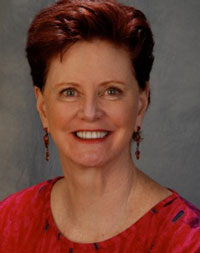 Video is an exploding business tool! Where before potential producers or clients might have wanted a press kit from you, now they want (and expect) to be able to see you in action. However, a bad video is worse than no video at all.
According to the Wharton School of Business, a well-produced video increases information retention by 50% and speeds-up buying decisions by 72% over print brochures, for example. Learn a few of the basics and you, too, can create videos for your websites and social media channels. In this short article, I am discussing what are called "head and shoulder" videos.
Don't memorize, but have a clear structure
Unless you are doing a literary story, most of us perform by running a movie in our heads of the character, action, setting and dialogue of the story. That way, the story is happening in the moment for us as well as our audience. It's the same in videotaping one of your stories. Have a clear structure in your mind. There is a logic to each one of your stories, a reason you went from one image to another. Understand that logic internally and you won't get lost. If you want to write out your story to check your timing, that's fine. But put that written piece aside when the camera is rolling and speak to one person in an everyday, relaxed tone of voice.
Have a conversation with a person who loves you and your work
You're "just" (easy to say) having a conversation with someone across the kitchen table.
Performing for a close up camera is very different than performing on the stage or even videotaping a performance (a full body shot) from the stage. I have a strong preference; I just don't find it compelling to see a full body shot on a computer or television monitor where the teller is an inch tall. A story told in close up becomes a very intimate experience. Even though the camera may be 10-12 feet away from you, the person listening to you when the piece is edited and online, is just two feet away. For those of you who have an expanded performance style, you'll need to practice taking it down several notches.
I find it helpful to imagine someone I love right in the camera lens so I'm talking to the face of a live person who, when I'm in their presence, makes me come alive. It's funny, but even imagining such a person changes your tone of voice and the relaxation of your facial muscles and, most of all, the light in your eyes.
When I run my story at home, I make a little circle on a piece of paper and hang it on the wall about 10 feet in front of me. Then, I practice talking to that small circle and imagine my beloved friend in the center of the circle smiling at me AND zoomed forward, about two feet away from me so that I'm not pushing out to them, but drawing them in. Practice, practice, practice your story. Try to "wing it" and your story may well fly away from you.
About Sue and Stories Connect Us All free online festival:
For examples of these intimate, close up video stories go to www.Facebook.com/StoriesConnectUsAll. Over 43 professional tellers (many whom you've seen live on stage for years!) will be performing their video stories October 9-11th for the Stories Connect Us All Online Storytelling Festival, a FREE Facebook event, where you can talk live to the tellers after watching their stories. Sue O'Halloran is host and producer of the event that last year had 16 participating countries and a Facebook reach of over 50,000.
Contact Sue:
Website: www.SusanOHalloran.com
Email: