Saratoga.com Saratoga Springs, NY October 30, 2018
This month's immigrant storytellers share one thing in common: they're all women. Coming from different areas of the globe, with widely divergent traditions and expectations, they have all made a new life in the United States. The personal stories they'll share 
tonight
 will reflect on how being a woman shaped their immigration experience. This is the seventh story sharing event in the past two years.
"Immigrant Stories: In Their Own Words"  is organized and sponsored by the Saratoga Immigration Coalition – a network of concerned individuals, faith communities and civic groups – and will occur bi-monthly through April.   Together, the coalition seeks to welcome immigrants, raise awareness, show support and appreciation for the contributions of immigrants vital, but often unseen role in our community.
Five women spoke, having lived in this country from 2.5 – 28 years.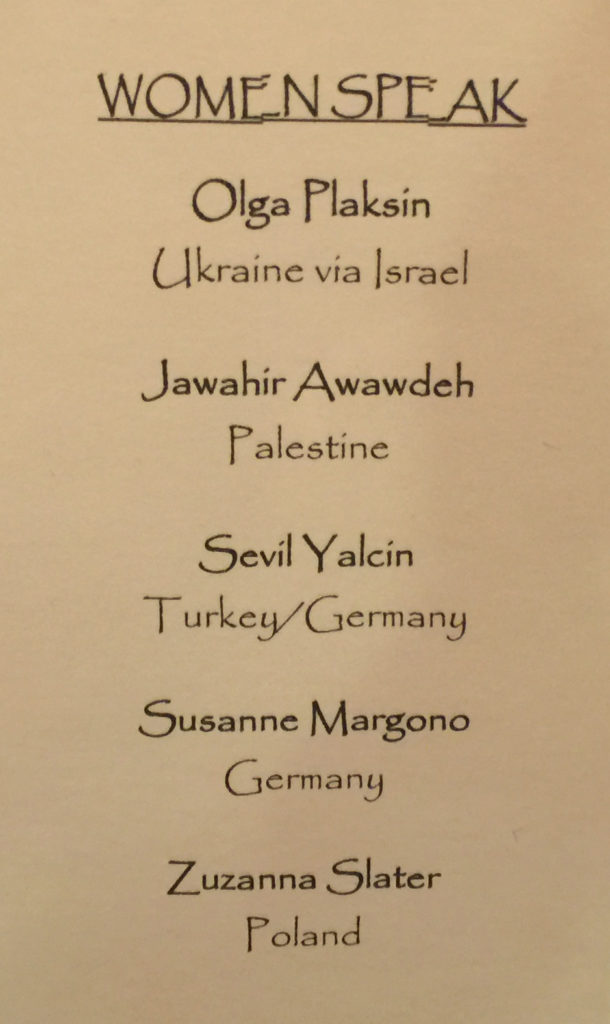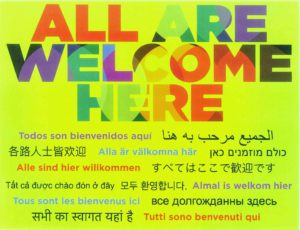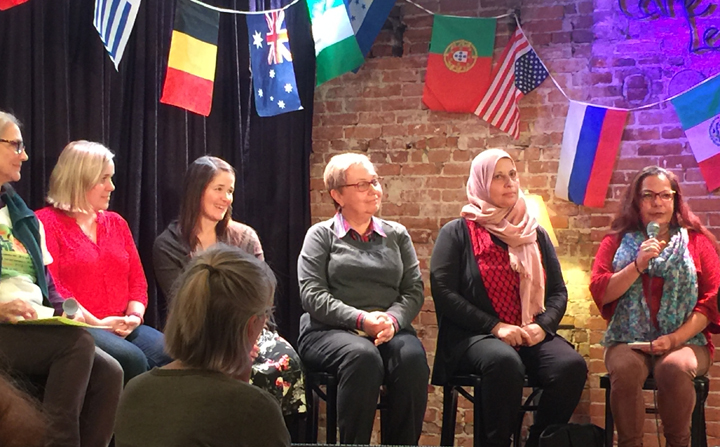 All came to the U.S. to follow their dreams. They all would urge younger women to also follow their own dreams.
When asked about unpleasant encounters in the U.S., one woman said, "A man on the street told me to go home. I've been here 22 years – this IS my home." The audience, almost a full house, warmly applauded in support of her statement.
Several shared how especially early on, and even after 28 years, it's still sometimes very difficult to express exactly what they want to say in English.
They all were torn by having family members who haven't immigrated so far away. One woman said, "When I go back, I don't fit it. I haven't lived there in so long."
When asked about food they missed from their previous homes, they all took delight in sharing descriptions of foods they enjoyed since childhood and can't always make here. There may even be a SIC cookbook in the future.